About Allworth Financial
Allworth Financial (formerly Hanson McClain Advisors) is an independent wealth management firm with approximately $16 billion AUM and 33 offices nationwide. Allworth delivers refreshingly straightforward retirement, tax, investment, and estate planning guidance that helps clients achieve their financial goals.
Since 1993, Allworth Financial has helped over 22,000 families and individuals manage their personal finances in order to live fulfilling and meaningful lives, well into their retirement.
Recognized by Barron's magazine as a top 50 national RIA, and winner of the 2021 NBRI Circle of Excellence Award for both customer and employee satisfaction, Allworth is dedicated to bringing quality financial advice to communities throughout the United States.
Our History:
In the early 90s, fresh out of college, Scott Hanson and Pat McClain found themselves working for a large and impersonal financial services company. Frustrated by a business model that was sales focused rather than service driven, and wanting to find a better way, the two soon struck out on their own.
In 1993 they founded Hanson McClain Advisors: an employee friendly, client-centric financial planning and investment management company.
A single desk. A shared phone. Their beginnings were humble.
Their research revealed that large numbers of people were being forced to retire from the telecommunications industry, so they quickly became experts in the complexities of telecom and utility company retirement plans.
This not only became their very first niche market, the HR departments of those companies would often contact Scott and Pat whenever they had questions about their own company's retirement plans.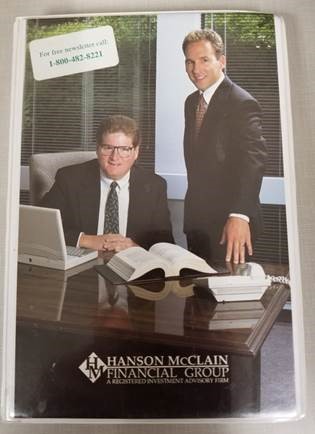 In 1995, Scott's and Pat's love of education resulted in the birth of "Money Matters," a weekly, call-in radio show that recently surpassed 1,000 episodes, making it one of the longest-running financial topic programs in the country.
As their reach and client base grew, so did their business footprint. They founded other successful companies, including the Hanson McClain Retirement Network, a national advisor marketing and training firm, and, later, Liberty Reverse Mortgage, which they eventually sold to Fortune 500 company Genworth Financial, and which is now the largest reverse mortgage company in America.
After selling the reverse mortgage company, Scott and Pat focused on the growth of Hanson McClain Advisors. They invested heavily in marketing, expanding the firm's presence to the San Francisco Bay Area and then Denver, Colorado in 2016.
In 2017, after reaching the $2 billion under management and administration milestone, Scott and Pat partnered with Parthenon Capital Partners, a private equity firm that was interested in establishing a presence in the investment advisory and financial planning sector.
In 2018, Hanson McClain announced their first merger, with the $780M Cincinnati RIA firm, Simply Money. The combined organization would then serve more than 6,300 clients and manage an estimated $3.3 billion in assets.
In early 2019, Hanson McClain announced a name change to Allworth Financial. The name change reflects the company's broadening range of service offerings and its rapid growth in new markets.
"Since the day we started, we've been focused on helping people plan for retirement. That includes things like healthcare, taxes, estate planning, and investment management. The name – Allworth Financial – enables us to emphasize that all aspects of your financial life are worth planning for," said Scott Hanson, founder and co-CEO of Hanson McClain.
Continued Growth – Allworth has continued to work towards the vision of creating a national firm. Since Simply Money joined in 2018, Allworth has announced the acquisition of 28 firms – adding additional services, skilled resources, and office locations to better serve clients.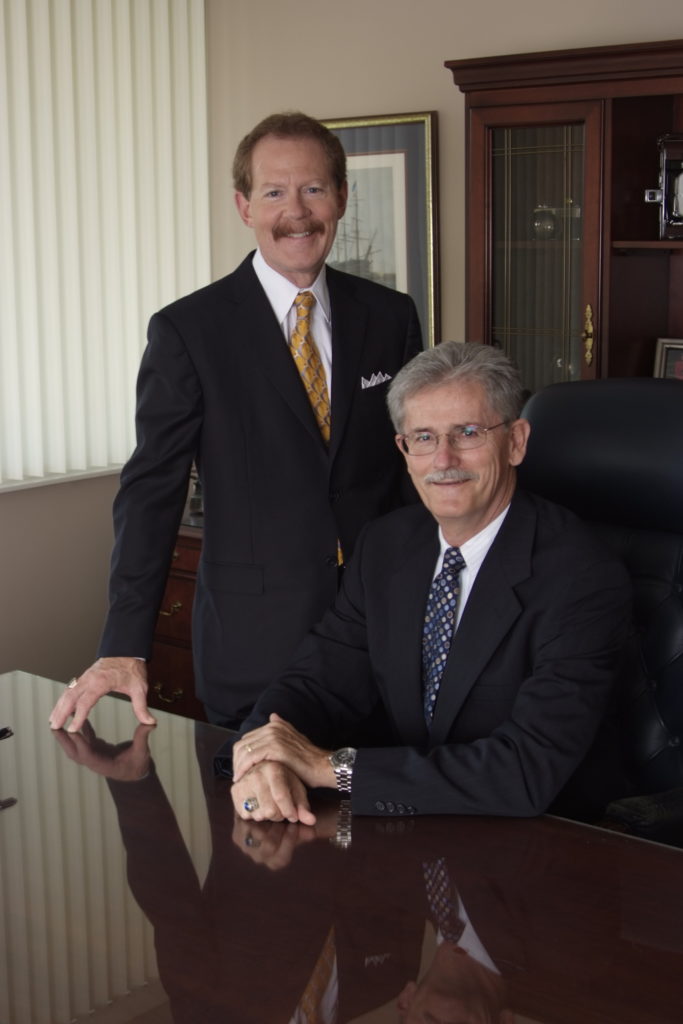 The Future:
Empowered by a belief that everyone deserves an opportunity to receive financial advice that is in their best interest, we're seeking like-minded, established advisors and firms to join us as we continue to expand our client-first model from coast-to-coast.

Partner With Us:
If you're looking for the opportunity to partner with a company that truly places clients at the heart of its business, contact us at 888-489-0015 or partnerships@allworthpartners.com. Additionally, you may visit our Contact Page. We'd love to talk to you about the future.
Video transcript available here.