Sep 27, 2022
State of the Industry Podcast: "Making decisions for the people I care most about."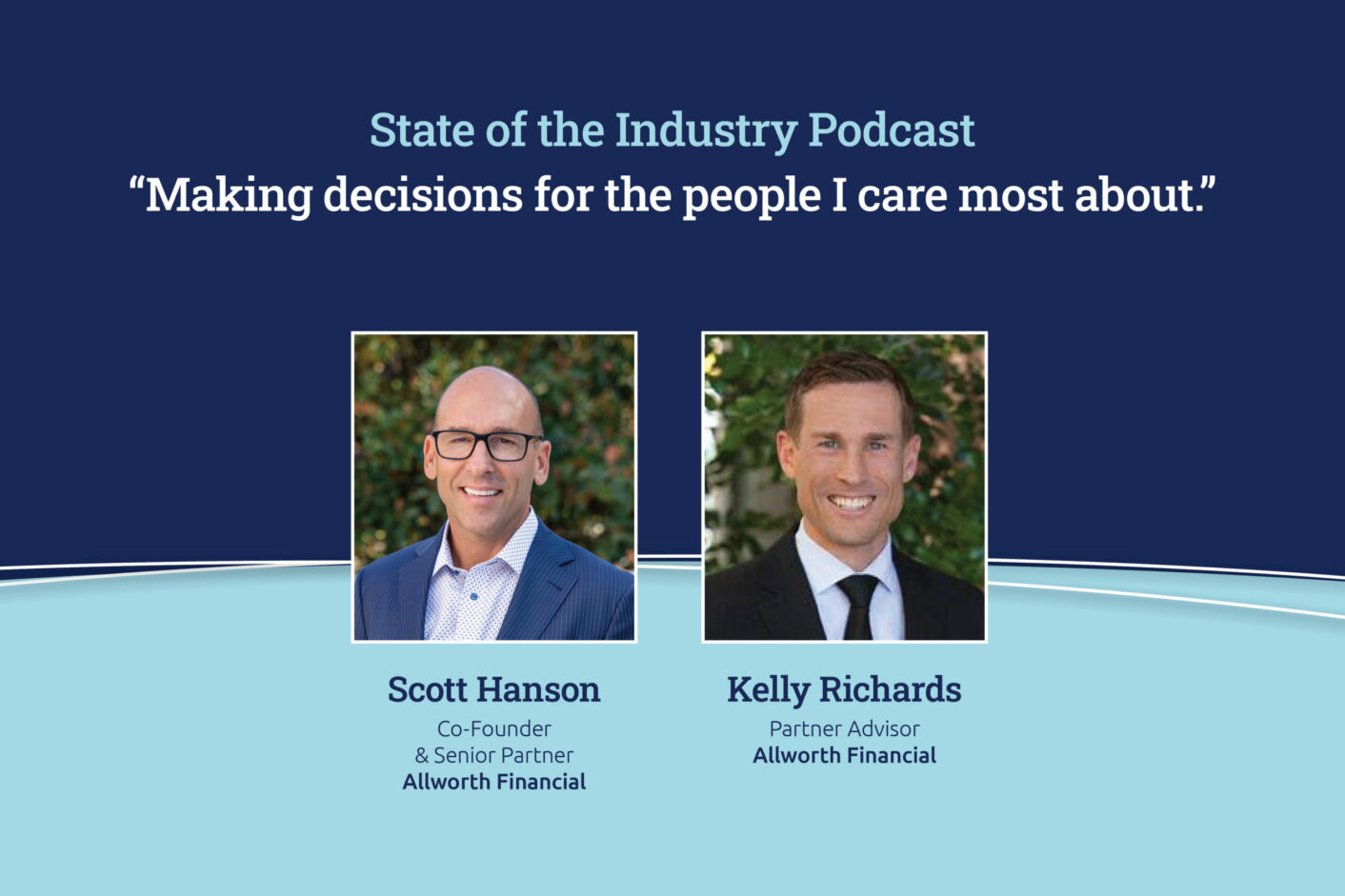 ---
Listen on Apple Podcasts here, Spotify here, or via the player below.
Audio transcript available here.
---
"Making decisions for the people I care most about."
Cancer, mortality, family, the future, stress, risk, and living the life you're meant to live.
While only in his mid-40s, Phoenix, Arizona advisor Kelly Richards was diagnosed with cancer. From that battle arose a more pragmatic leader, professional, and person who had two new goals in mind: To slow down and live better today, and to make certain that his family and employees were taken care of in the future.
"It's been over a year since I partnered with Allworth," said Richards. "And not only do I have absolutely no regrets, but it's the best professional decision of my life."
For September 2022's State of the Industry podcast, "Making decisions for the people I care most about," host and Allworth Co-Founder Scott Hanson welcomes partner-advisor Kelly Richards, who discusses the improved life-work balance and financial security that joining forces with Allworth Financial has brought to his life.
Scott Hanson: Co-Founder, Allworth Financial (Host)
Kelly Richards: Advisor and Equity Partner, Allworth Financial (Guest)
Key takeaways:
How being diagnosed with cancer forever changed Kelly Richards' perspective
Why the decision to partner with Allworth seems obvious now, but was so difficult at the time
The process of choosing between various firms
How his life has changed since the merger
Richards' role with Allworth
Why it feels like the weight of the world has been lifted from his shoulders