Mar 8, 2023
Allworth Acquires Nevada's Redrock Wealth Management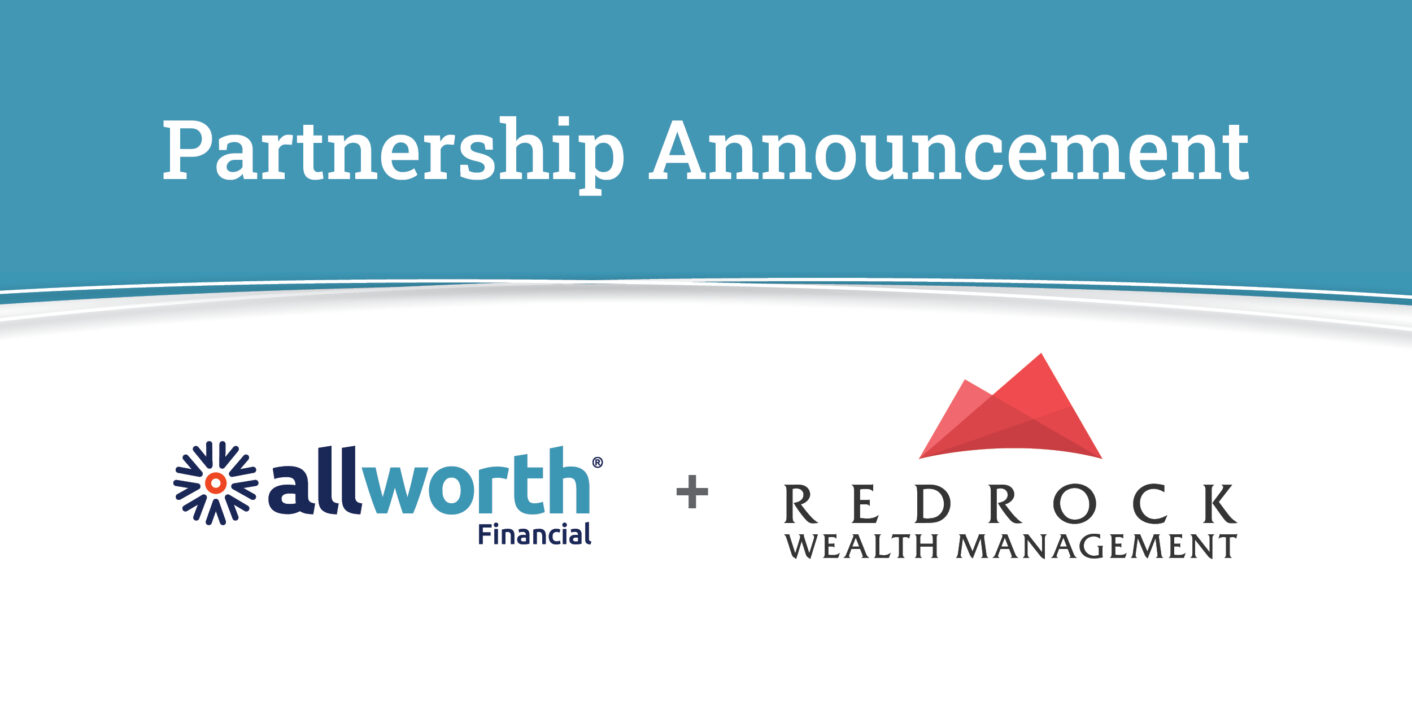 The agreement marks the second announced acquisition of the day for the fast-growing advisory firm that now has 30 locations in 17 states from coast to coast
With the completion of its 27th partnership – the third of 2023 and its second announced acquisition of the day – Allworth Financial, the 9th fastest growing RIA in America[1], has reported the purchase of $160M Redrock Wealth Management of Las Vegas, Nevada. The Redrock purchase follows Wednesday's earlier announced acquisition of Allworth's addition of a three-person advisory team and its $417M in client relationships from Indianapolis-based One To One Financial Advisors. The two acquisitions add a combined $577M in AUA to Allworth Financial. The terms of the agreements were not disclosed.
"By getting to know the principals of several firms they've acquired, I quickly became confident that Allworth's philosophy of looking out for the interests of new partners, their employees, and the well-being of their clients, is completely genuine," said Redrock CEO Greg Phelps. "The deciding factor to partner with Allworth over any other firm was that their founders, Scott Hanson and Pat McClain, care about doing what's right every bit as much as I do."
"What most impressed us was how passionately Greg Phelpsadvocates for his clients and for the people he works with," said Allworth Co-CEO and Co-founder, Scott Hanson. "We're excited to welcome Greg and his terrific team to Allworth."
"Advisory firms such as Redrock that are well-run, growing and good cultural fits are what we look for in new partners," said Allworth Co-CEO and Co-founder, Pat McClain. "The fact that Greg was seeking to step back from the day-to-day responsibility of running a firm so he could devote more time to his clients and his family made the decision to form a partnership an easy one."
Founded in 1993 in Sacramento, California, with approximately $15 billion in assets under advisement (AUA), clients in all 50 states, and with 30 office locations encompassing every region of the country, Allworth has earned the National Business Research Institute's Circle of Excellence designation for client satisfaction three times, which ranks it among the most-admired wealth management brands in America. 
---
About Allworth Financial
With its direct and educational approach to advising, award-winning Allworth Financial is a full-service independent financial advisory firm that specializes in retirement planning, investment advising, tax planning & preparation, estate planning, and 401(k) management. Allworth delivers short- and long-term investment and financial planning solutions and guidance to help clients achieve their goals and strategically prepare for retirement.
---
[1] https://www.riachannel.com/top-wealth-managers-growth-in-assets-Allworth-Financial/