May 17, 2021
Addition by Subtraction: When Success Means Doing Less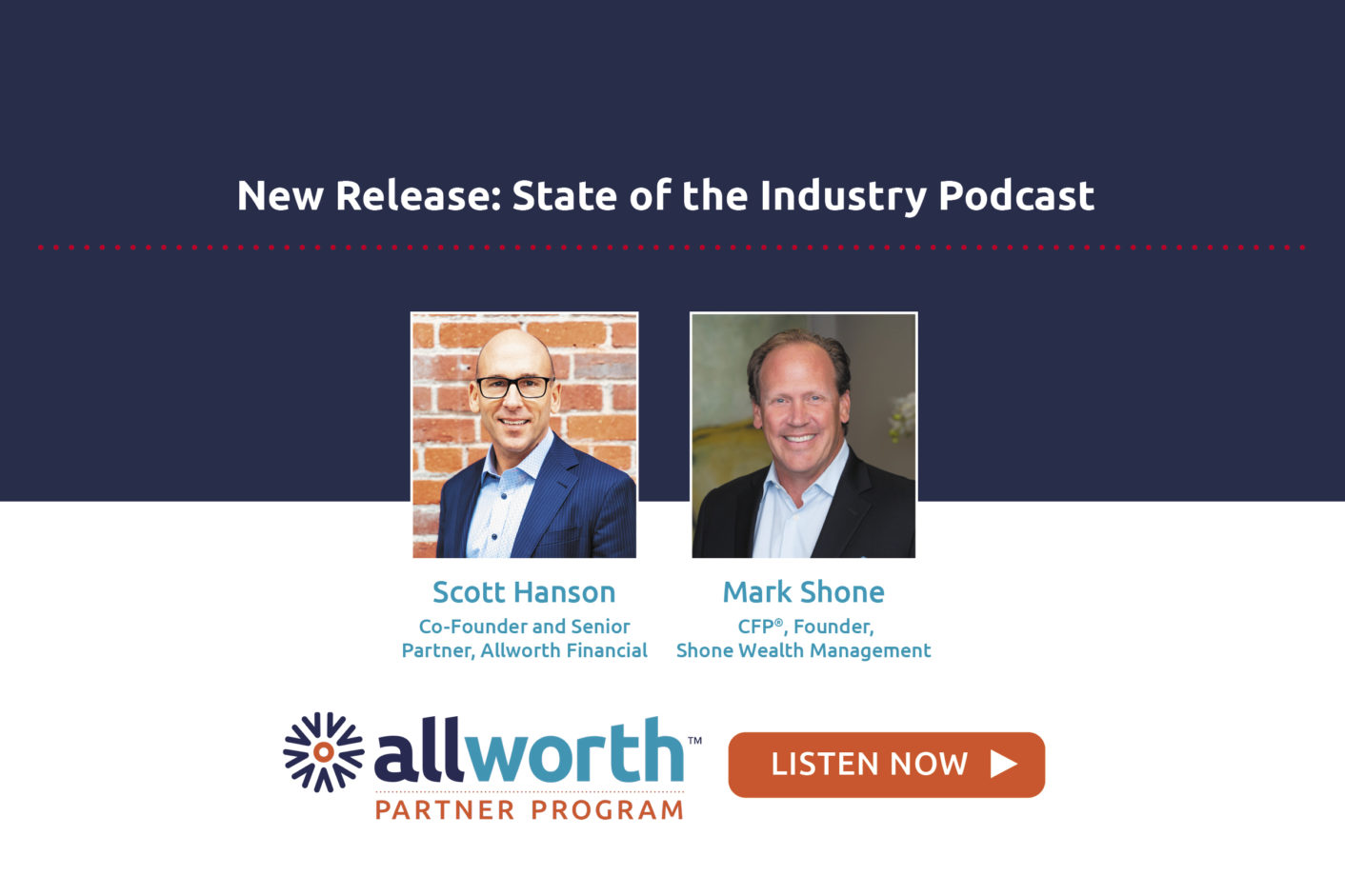 ---
---
Mark Shone founded Shone Wealth Management in 2005 because he enjoyed working with people. As he built his firm, his favorite moment as an advisor would occur whenever the light would go on in the eyes of a client who realized they were on the road to achieving their goals.
But on the way to managing $350M in client assets, things began to change for Shone. The part of advising that he most enjoyed, working with clients, was slowly being replaced by the grind of the day-to-day responsibilities of running a thriving business.
Shone had heard that Allworth Financial was looking to partner with like-minded advisory firms. On the same morning he'd made up his mind to reach out to see what they had to offer, in a twist of fate, Allworth Co-CEO Pat McClain actually called him.
On this episode of the State of the Industry podcast, program host and Allworth Co-CEO Scott Hanson welcomes Mark Shone, CEO of Shone Wealth Management of Walnut Creek, California, and the latest firm to partner with Allworth Financial. Shone and Hanson discuss the "a-ha" moment when Shone realized that he either had to make a big change to his business or get out of advising altogether.
Addition by Subtraction: When Success Means Doing Less
On this episode of SOI podcast, Allworth welcomes:
Key Takeaways:
How the responsibilities of operating a firm took the joy out of advising
What specifically attracted him to partner with Allworth
How Allworth offers more potential career options for his loyal staff
The reason he now wants to keep working for another 5-15 years
Where he looked for, and found, the inspiration to join forces with Allworth
How the transition felt and how he prepared for his new role