Oct 26, 2022
State of the Industry Podcast: "What does unsustainable success look like?"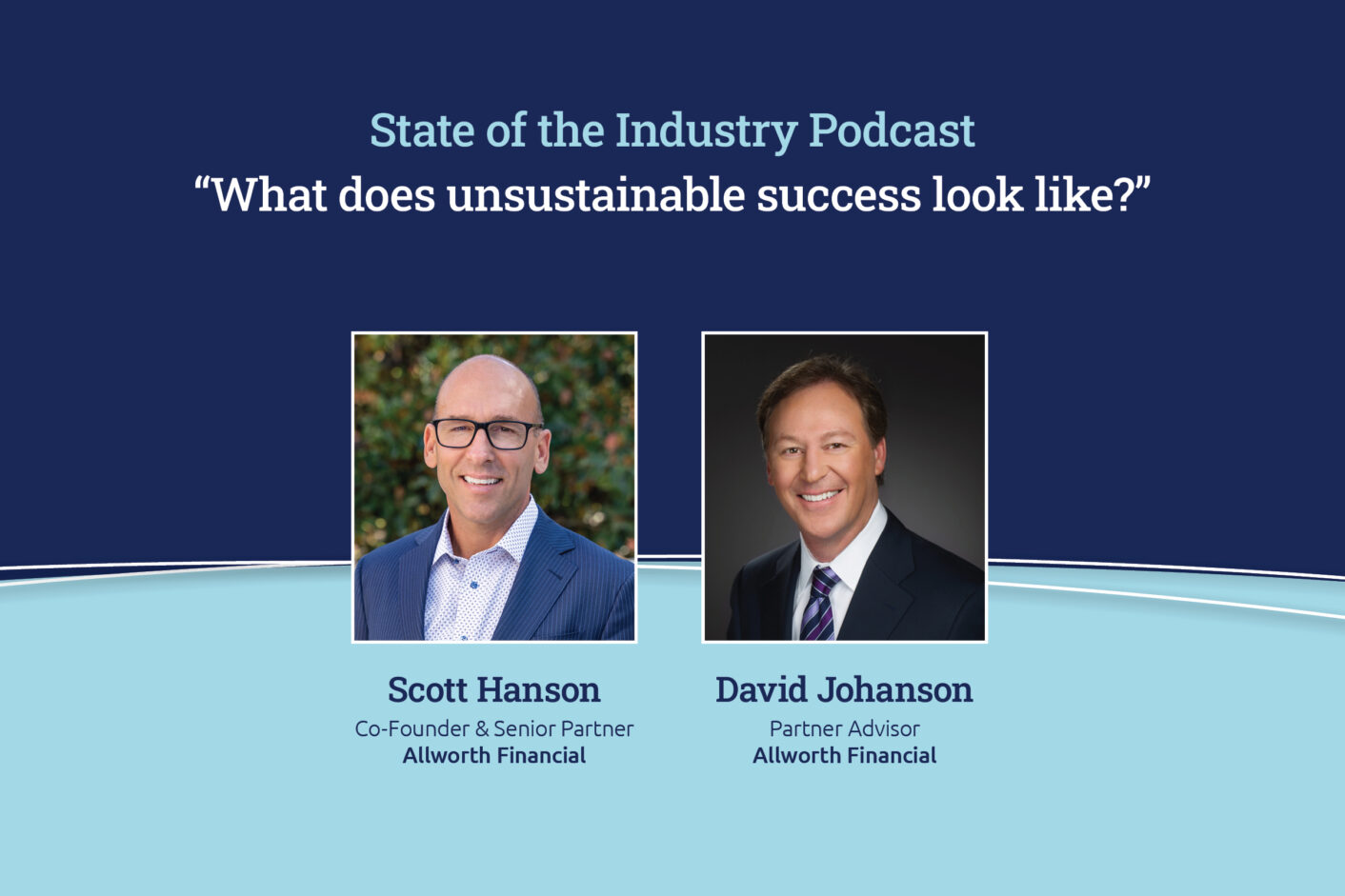 ---
Listen on Apple Podcasts here, Spotify here, or via the player below.
Audio transcript available here.
---
On the latest episode of State of the Industry podcast, "What does unsustainable success look like?" host and Allworth Co-Founder Scott Hanson welcomes new equity partner, David Johanson, who speaks to how today's regulatory, IT, and operational advisory firm requirements simply can't be managed without the larger infrastructure of the right partner.
Scott Hanson: Co-Founder, Allworth Financial (Host)
David Johanson: Allworth Financial Partner Advisor (Guest)
Key takeaways:
The most difficult thing about agreeing to a partnership
How Johanson's long-time staff is adapting
How an earlier partnership was called off due to a bad cultural fit
Why Johanson plans to keep working and help Allworth grow