May 10, 2023
State of the Industry Podcast: "There was Allworth and then everyone else."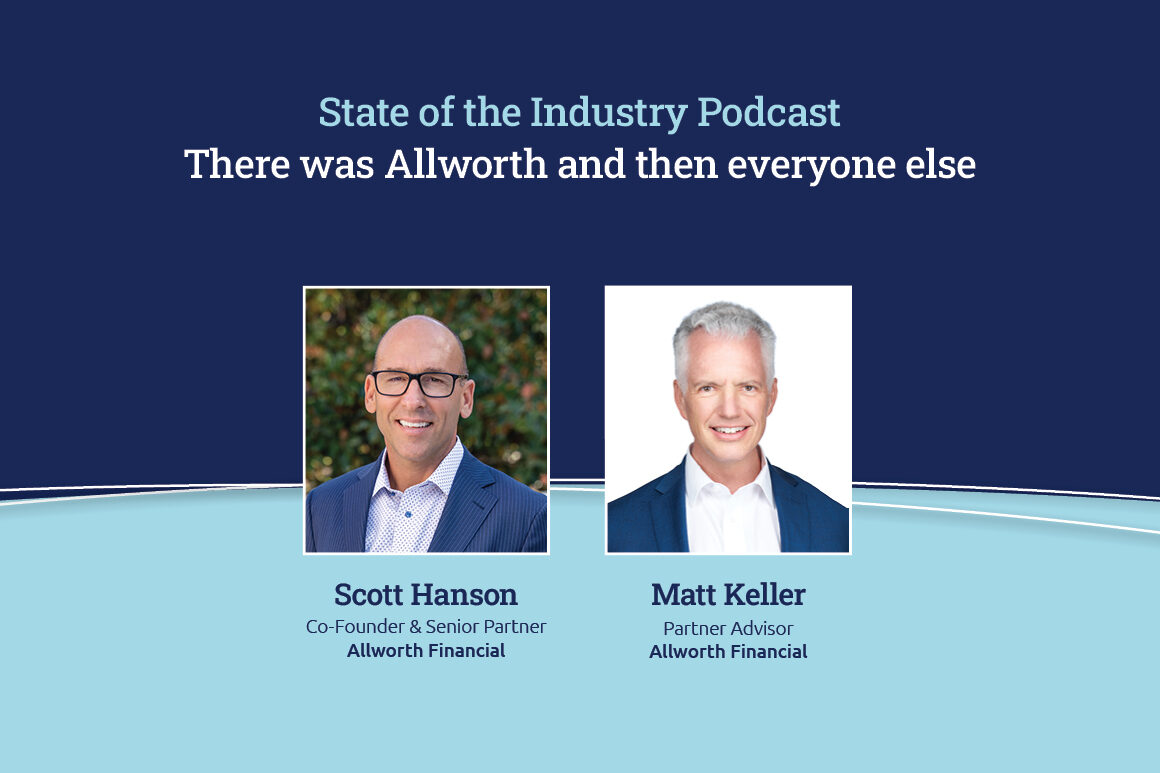 ---
Listen on Apple Podcasts here, Spotify here, or via the player below.
Audio transcript available here.
---
On this episode of State of the Industry podcast, "There was Allworth and then everyone else," Allworth Co-Founder Scott Hanson welcomes new equity-partner Matt Keller, former Co-CEO of New Mexico's UAS Wealth Advisors, to the program. The two discuss why Matt and his team chose Allworth to fulfill their succession plan goals, how the nine months since the partnership have gone, and how Allworth stood out from every other interested suitor.
Scott Hanon: Co-Founder, Allworth Financial
Matt Keller: Partner, UAS Wealth Advisors
Key Takeaways:
When Matt Keller suddenly realized they needed a succession plan
How Allworth differentiated itself from other potential partners
How it feels to achieve a true work-life balance
The key differentiators between integrators (Allworth) and aggregators
What the merger has been like for his fellow UAS partners and their team