Oct 12, 2022
State of the Industry Podcast: "That's why this time it's completely different."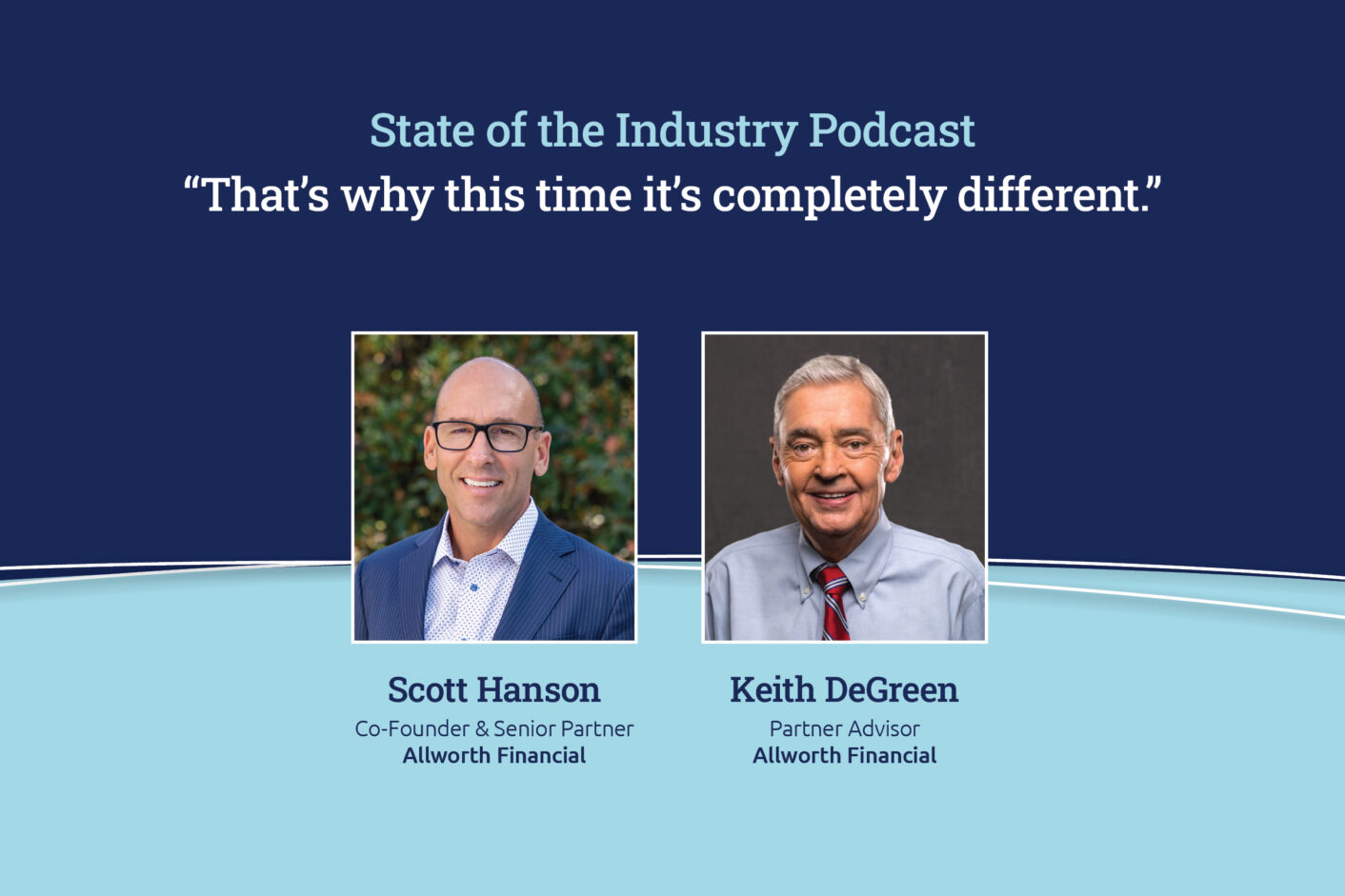 ---
Listen on Apple Podcasts here, Spotify here, or via the player below.
Audio transcript available here.
---
On the latest edition of State of the Industry podcast, "That's why this time it's completely different," host and Allworth Co-Founder Scott Hanson welcomes partner-advisor Keith DeGreen, who energetically dives into his life as an advisor, the experience of, not one, but two advisory firm sales, and how Allworth has gone above and beyond to make the partnership a terrific experience.
"My biggest regret was that 15 years ago, I sold to an aggregator that, I learned the hard way, not only didn't offer the level of service and support that my clients and my employees deserved, but they went out of business during the recession," said Keith.
"That's why this time it's completely different…"
Scott Hanson: Co-Founder, Allworth Financial (Host)
Keith DeGreen: Allworth Financial Partner Advisor (Guest)
Key takeaways:
Why integrator Allworth is different
How Allworth's unique financial structure and 30-years in business tipped the scales
What Keith learned from the 1st sale that helped him with the 2nd
What Keith plans to do with his future
Why now is an ideal time to partner with a larger firm