Nov 1, 2023
State of the Industry Podcast: "My succession plan needed a succession plan."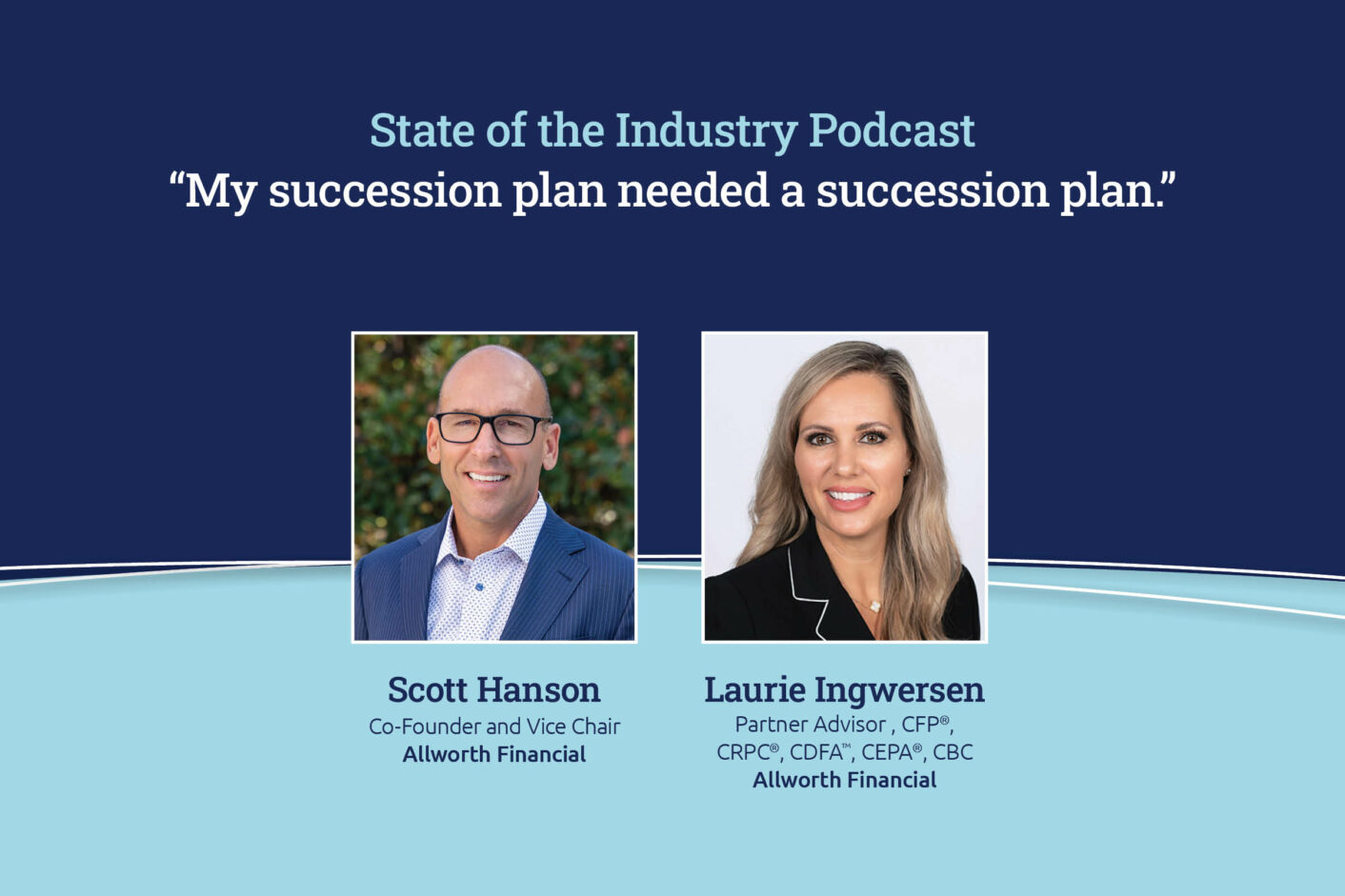 Listen on Apple Podcasts here, Spotify here, or via the player below.
Audio transcript available here.
---
Allworth co-founder and program host Scott Hanson welcomes new Boston-area equity partner, Laurie Ingwersen, CFP®, co-owner of The Harvest Group. Laurie, whose business partner is her father, Roger Ingwersen, discusses why her firm elected to conduct their own due diligence, how Allworth's internal culture is unique, and why she chose to partner with a larger firm rather than buy her father out.
Scott Hanson: Co-Founder, Allworth Financial
Laurie Ingwersen: Partner, The Harvest Group
Key Takeaways:                                                                                         
How they first heard about Allworth
The advantages of utilizing a larger firm's technology
Which day-to-day management responsibilities she has been happiest to offload
What her clients are saying about the move to Allworth
Why she believes that the independent model is vastly superior to the wirehouse model