Mar 27, 2023
State of the Industry Podcast: "How a health emergency convinced me I needed a succession plan."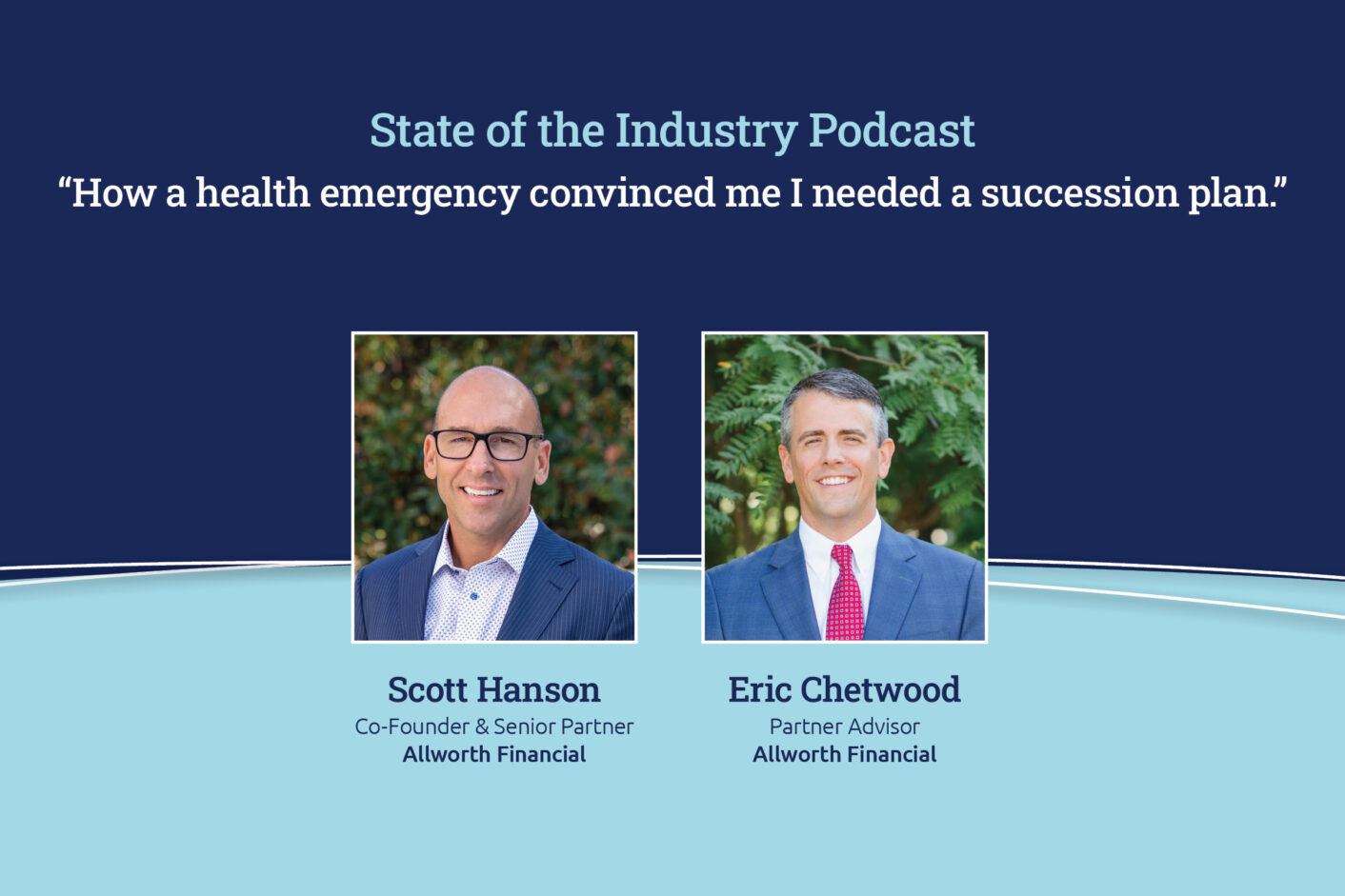 ---
Listen on Apple Podcasts here, Spotify here, or via the player below.
Audio transcript available here.
---
Allworth's State of the Industry podcast: "How a health emergency convinced me I needed a succession plan." Host Scott Hanson welcomes equity partner, Durham-area advisor, Eric Chetwood, who discusses how cancer motivated him to re-evaluate and improve his advisory work-life balance.
Scott and Eric discuss:
How being diagnosed with stage 4 cancer forever changed Eric's priorities
How Allworth was different than the other firms he spoke with
Eric's role with Allworth
How the partnership has simplified his life