Apr 5, 2023
State of the Industry Podcast: "The Heart of the Deal: Confronting the emotion of selling your practice."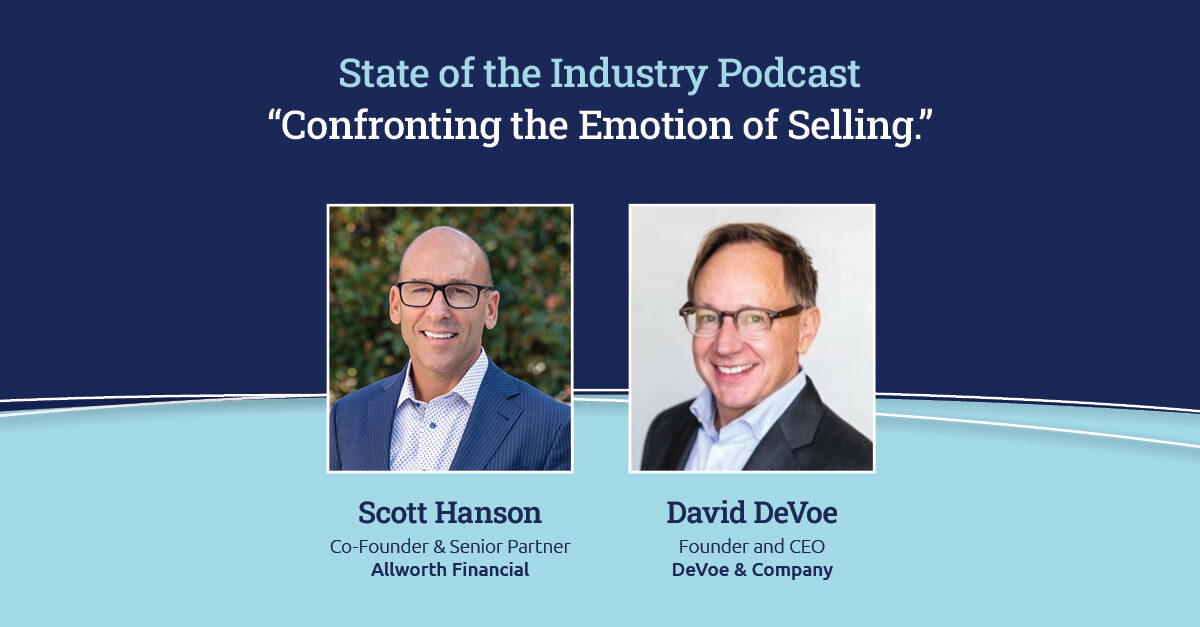 ---
Listen on Apple Podcasts here, Spotify here, or via the player below.
Audio transcript available here.
---
On this special episode of State of the Industry podcast, "Confronting the emotion of selling," Allworth Co-Founder Scott Hanson welcomes DeVoe & Company Founder and CEO, David DeVoe. The two take a revealing look at the surprising findings of, "The Heart of the Deal," a first-of-its-kind white paper (co-authored by DeVoe and Allworth) that examines the underestimated emotional challenges that principals must overcome when selling their firms.
Scott Hanon: Co-Founder, Allworth Financial
David DeVoe: Founder, DeVoe & Company
Key Takeaways:
What is the Human Element?
Why external sale is and will remain the norm
The research behind the project
How to overcome the emotional challenges of selling
Ways to navigate common obstacles before you begin
What to expect when selling to a larger firm
What larger firms provide