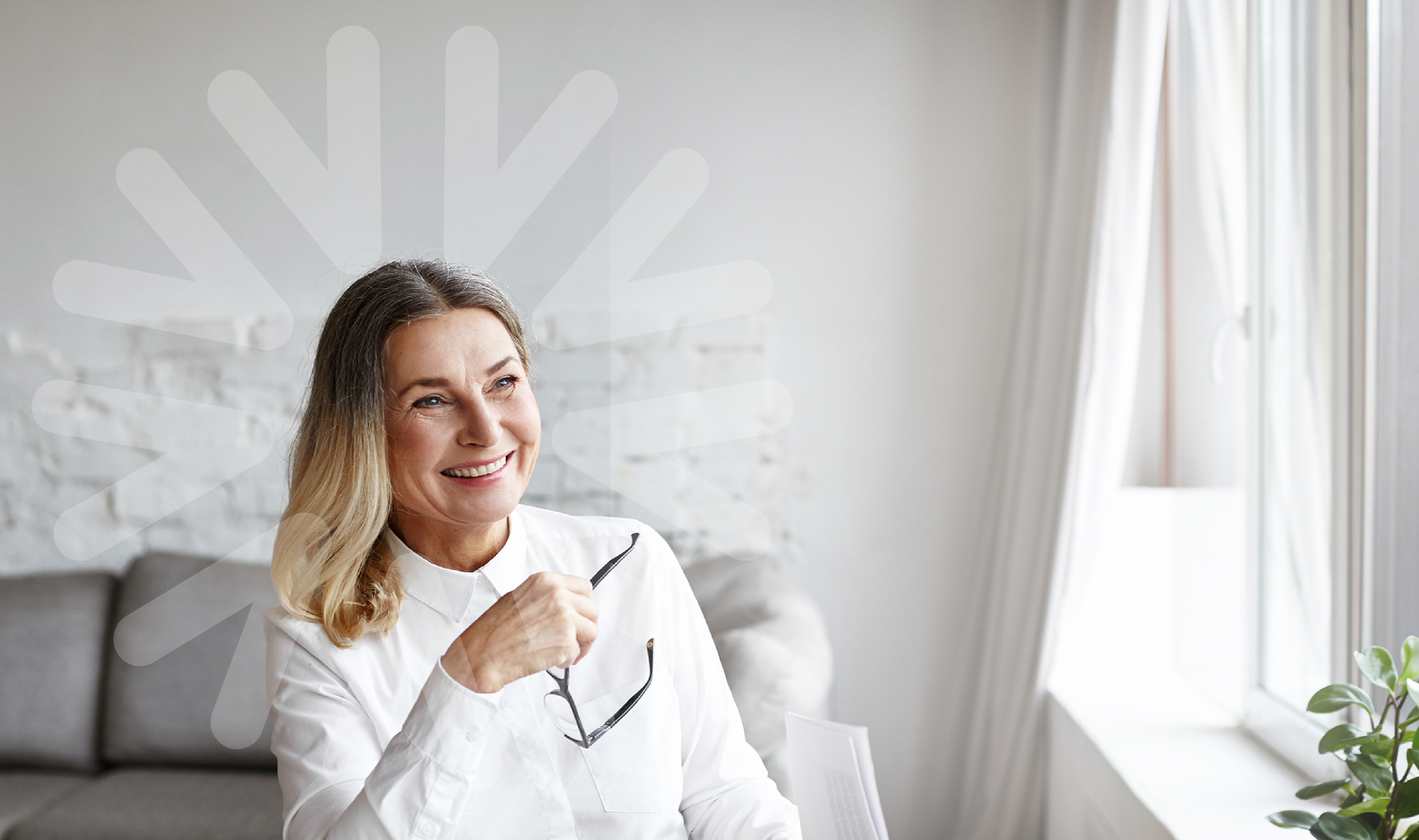 Overcoming Barriers to Partnership
In collaboration with three-time bestselling author Beverly D. Flaxington's 25-years of advisory sector consulting experience, Allworth Financial presents Overcoming the Barriers to Partnership, a groundbreaking new five-part workbook series that will not only help you identify, but actually overcome the most common emotional, behavioral, and logistical obstacles to partnering or selling your firm.
Gain access to the entire five-part workbook series below. You can begin by simply selecting the section(s) that you identify as your preeminent barrier to selling, and return to select other sections as you progress through your decision-making journey.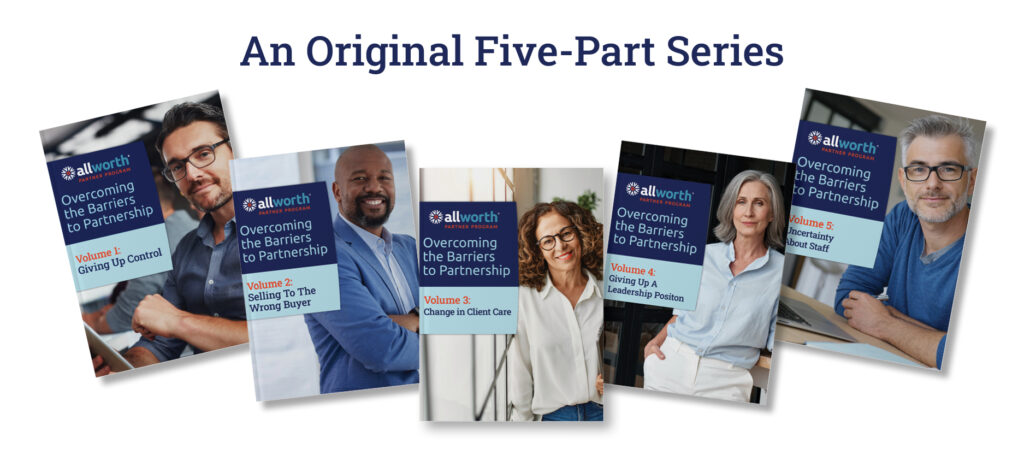 Volume 1: Giving up Control – A loss of identity, along with uncertainty about the future, are the most common concerns for principals, with 34% of advisors citing giving up control as the #1 barrier holding them back from selling or partnering with a larger firm. Learn how a change in your frame of mind puts you in the driver seat.
Volume 2: Selling to the Wrong Buyer – Fear that a seller will regret his or her choice of a partner/buyer is another major obstacle that many principals spend years grappling with and trying to overcome. Explore how to avoid seller's remorse by focusing on what drives you.
Volume 3: Change in Client Care – 22% of advisors surveyed cited anxiety over the possibility that their clients would receive a lesser level of care as a primary reason they hesitated to follow through with a sale. Learn how to ensure client care for the long-term through a shift in perspective.
Volume 4: Giving Up Leadership Position – A combined 36% of business owners either started their own firm because they wanted to be their own boss, or because they did not want to work in corporate America. Explore how selling to the right partner can enhance a career, increase happiness, and provide more freedom.
Volume 5: Uncertainty About Staff – Unique from all other considerations, it is common for strong leaders to feel a deep sense of responsibility (and concern) for the well-being of their team members. Learn how partnership may lead to increased opportunities for the long-term career development of team members.
Whether you are considering a near-term partnership, or a future sale, Overcoming the Barriers to Partnership, will help you break through common, self-limiting obstacles, so you can identify and achieve your goals for your advisory firm and for yourself.
---
Access your free resources by filling out the form below.
"*" indicates required fields