Apr 27, 2020
Allworth Financial Named Best Place to Work for Financial Advisors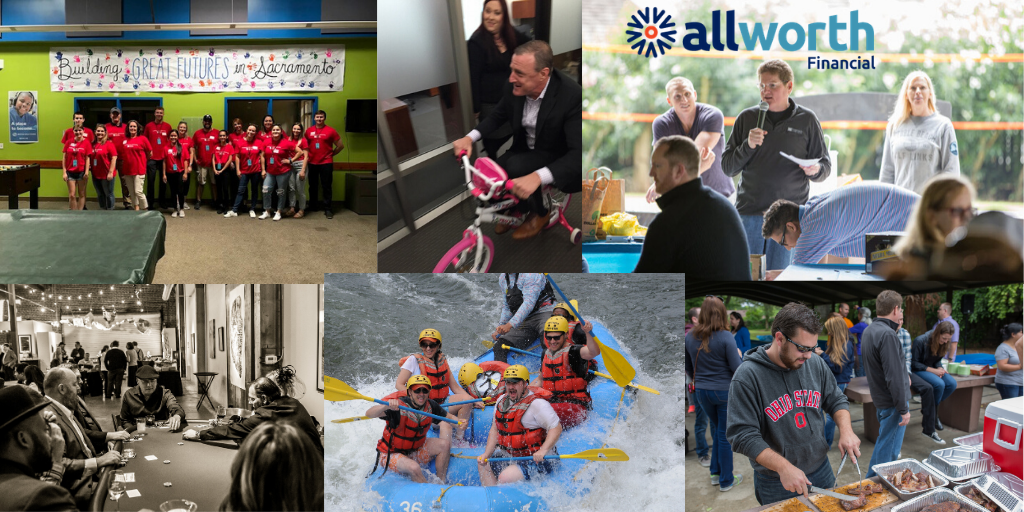 SACRAMENTO, Calif., April 27, 2020 –Allworth Financial, formerly known as Hanson McClain, has been named as one of InvestmentNews' 2020 "Best Places to Work for Financial Advisors."
InvestmentNews recognizes employers in the financial advice industry for investing in creating a work atmosphere and culture that attracts the best employees. Allworth was recognized as one of the top 25 places to work on InvestmentNews' 2020 "Best Places to Work for Financial Advisors."
"We are honored to be named a Best Place to Work for Financial Advisors," said Scott Hanson, Co-Founder and Senior Partner of Allworth Financial. "One of our cultural core beliefs is that associates come first, and it is refreshing to know that our employees feel that is true and made this nomination possible through their participation in the survey."
The annual list of top firms is compiled by Best Companies Group through an online employee and employer survey. The collected information is combined to determine the strengths of each of the firms that voluntarily participate in the program, and each workplace is ranked on this data.
Allworth Financial has many employee-focused benefits that celebrate employees. With the Service Anniversary program, individuals receive a bonus of between $500 to $5,000 every five years. Employees can also receive the peer-nominated Core Competency Award program, in which an employee is awarded a $500 bonus. Once a month, a group of employees called the FACE (Fun Associates Communication Education) team, gathers to plan company events. All of which were considered in the selection of Allworth as a Best Place to Work.
"Our firm has gone through several mergers and acquisitions, and it speaks volumes that through all the change and growth our employees consider us to be a great place to work," said Pat McClain, Co-Founder and Senior Partner of Allworth Financial. "We believe that our advisor advantage plays a big part in the work-life culture at Allworth; our in-house marketing department allows advisors to focus on advising and enjoy what they do best."
About Allworth Financial
Winner of the 2019 NBRI Circle of Excellence Award for both customer and employee satisfaction, Allworth Financial is an independent wealth management firm that delivers refreshingly straightforward tax, investment, retirement, and estate planning guidance that helps our clients achieve their financial goals.
InvestmentNews "Best Places to Work for Financial Advisors"
To learn more about the InvestmentNews "Best Places to Work for Financial Advisors" survey, visit https://bestplacesforadvisers.com/50-employees/.