Aug 8, 2019
Allworth Financial Announces More Acquisition Activity in the Bay Area

SACRAMENTO, Calif., August 08, 2019 – Allworth Financial ("Allworth"), formerly known as Hanson McClain Advisors, has acquired San Francisco Bay Area investment firm Siena Wealth Management ("Siena"). Siena manages approximately $250 million of client assets, increasing Allworth's total assets under management to over $4.5 billion.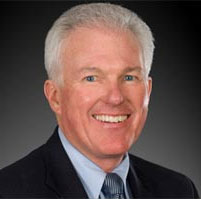 Siena has 4 employees and approximately 200 families that will join Allworth. "In many ways, the decision to enter into this partnership with Allworth was an easy one," said Ron Howard, Managing Principal of Siena."It allows us to keep pace with our current growth while providing additional resources to continue providing a high level of service to our clients."
The close of this deal represents the second Bay Area acquisition for Allworth since the start of 2019, and they anticipate announcing a third sometime in the 3rd quarter. Overall, Allworth has added 5 firms and over $1.5 billion in acquired assets in the last year and a half.
"We are focused on building a national firm that is a respected leader in the market place," said Pat McClain, co-founder of Allworth Financial. "Our partnership with Siena provides an opportunity for us to learn from one another and continue to expand our presence in the Bay Area."
About Allworth Financial
Allworth Financial (www. allworthfinancial.com) is an independent financial advisory firm that integrates retirement planning, investment management, and tax and estate planning services for clients. Allworth focuses on delivering straightforward advice to help clients achieve their goals and plan strategically for retirement.
About Siena Wealth Management
Siena Wealth Management is an independent registered investment advisor that provides a strategic approach designed to help investors achieve their lifetime financial goals. With a rich history of serving high net worth investors in the Silicon Valley and greater San Francisco Bay Area since 1981, Siena focusses on being a personal Chief Financial Officer-helping clients to grow and protect their wealth.