Dec 14, 2021
When the Success of your Advisory Firm Takes Over Your Life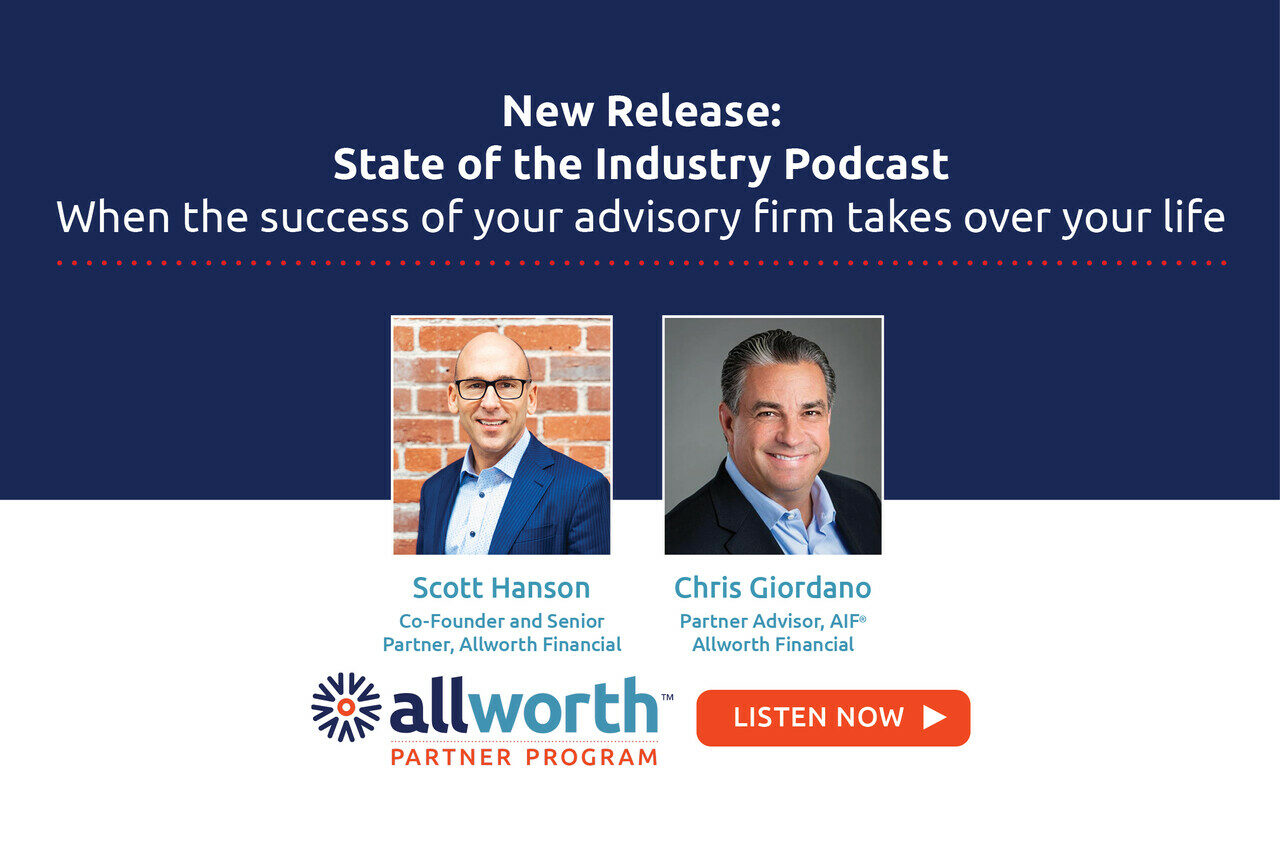 ---
Listen on Apple Podcasts here, Spotify here, or via the player below.
---
Los Gatos, California advisor Chris Giordano, spent nearly two decades working for an institutional firm before branching out on his own to found Giordano Wealth Management Group.
The first several years went so well, and he enjoyed working to improve the financial lives of his clients so much, that he often remarked to friends that he'd made a great decision while promising himself that he'd never work for anyone again.
Then he maxed out. In just over a decade, his firm grew to over $300M in AUM, and due to the day-to-day grind of managing a successful advisory practice, his enthusiasm for his profession, and his quality of life, plummeted.
Giordano, in his early 50s, and at roughly the same age that his hard-working father had died, decided to explore his professional and financial options.
For December's State of the Industry podcast, host and Allworth Co-CEO Scott Hanson welcomes equity partner Chris Giordano who discusses the chain of professional and quality-of-life events that led him to make what he calls "the life changing decision" to join forces with Allworth.
When the success of your advisory firm takes over your life: Interview with Allworth equity partner Chris Giordano.
On this episode of SOI podcast, Allworth welcomes:
Key Takeaways:
The commonalities of advisors who become independent
The incongruity of being a hands-on advisor and running a business
What it's like to get back to doing what you love
Why Giordano chose Allworth and not another firm
Giordano's role with Allworth
Why it never hurts to know what your firm is worth