Jul 8, 2021
Webinar: Capital Gains Tax Changes – What This Could Mean for Your Firm and Your Future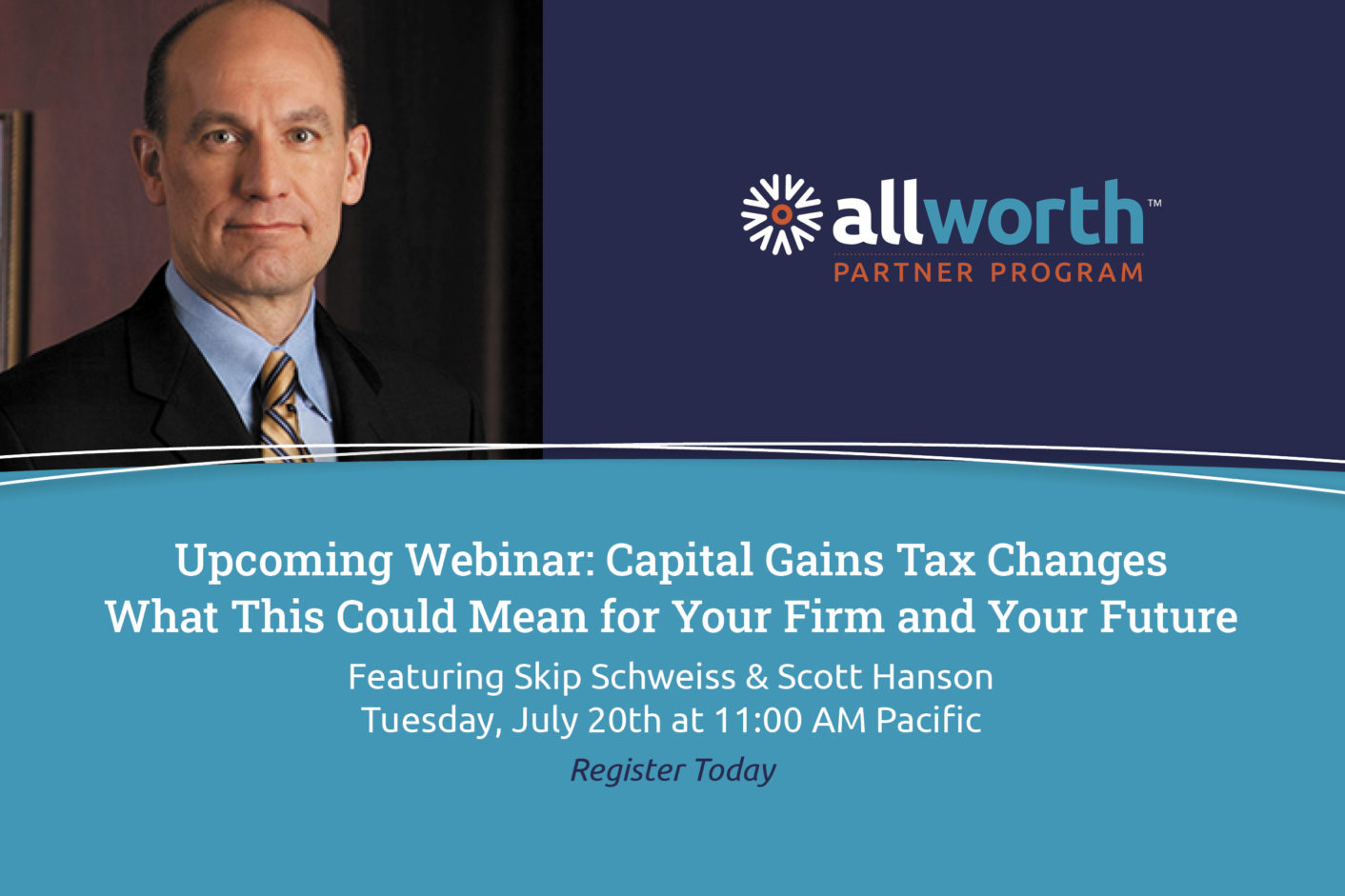 A Critical Conversation for Firm Principals.
We've all heard about the proposed changes to capital gains tax, but what does the potential increase from 20% to 39.6% for top earners really mean for you and your business? Join us to learn how the bill could affect your personal income, the value of your firm, and your ability to retire as planned.
Hosted by Allworth Co-CEO Scott Hanson and Financial Planning Association President Skip Schweiss, tune in as they dissect the impact of the pending capital gains tax increase on advisors who are considering a sale, nearing retirement, or simply trying to understand the financial implications for their personal wealth.
Key Discussion Topics:
The details of the proposed legislation and how it might affect our industry
How the changes could affect the value of your firm
Why selling, executing a succession plan, or partnering now could save you money down the line
The potential benefits of installment sales
How partnership equity could lower your tax exposure
PLUS- A Q&A session with both speaker
Now available to watch on demand:
Original Recorded Date: Tuesday, July 20, 2021
Time: 11:00 AM Pacific Daylight Time
Duration: 1 hour
---
About The Speakers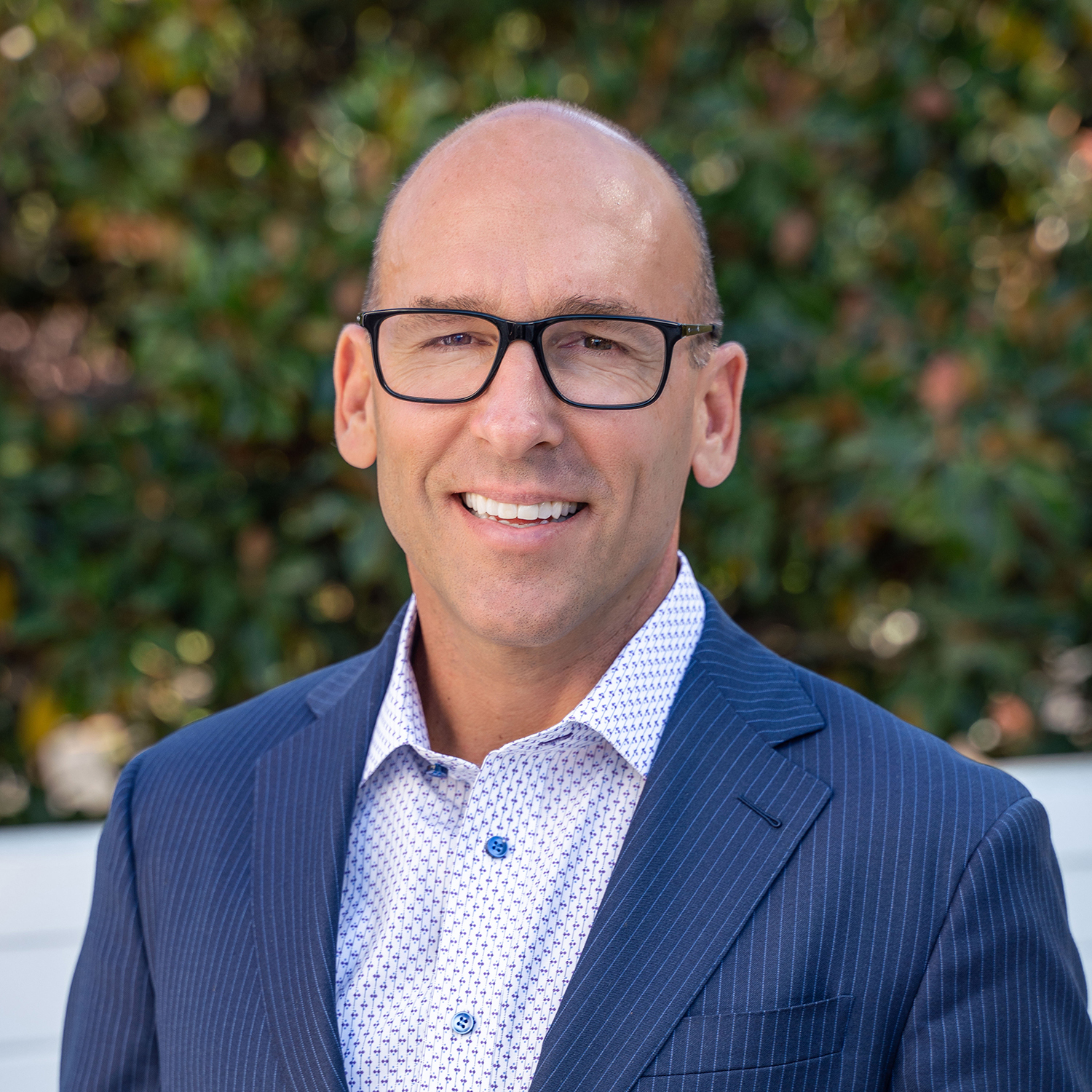 Scott Hanson
Co-Founder and Senior Partner, CFP®
Allworth Financial
Scott Hanson is the Co-CEO and Co-founder of Allworth Financial, which was ranked in 2021 as the 4th fastest growing RIA in America by Financial Advisor magazine.1 A nationally recognized financial expert, Scott's been named to Barron's list of the Top 100 Independent Wealth Advisorssix times, has been listed as one of the 25 most influential people in the financial services industry nationwide, and was just named one of InvestmentNews' 10 "Icons and Innovators" for 2021.
Under Scott's direction, Allworth Financial has grown to over $12 billion in assets under administration.For over 20 years, Scott has co-hosted Money Matters, a call-in, financial topic radio program and podcast, making it one of the longest-running programs of its kind in America.
A regular contributor to InvestmentNews, Scott is the author of three books, including "Personal Decision Points: 7 Steps to Your Ideal Retirement Transition" (2016), "Money Matters: Essential Tips & Tools for Building Financial Peace of Mind" (2006), and "Investment Advisor Marketing: A Pathway to Growing Your Firm and Building Your Brand" (2013).
Scott Hanson resides in El Dorado Hills, California, with his wife Valerie and their four children.
---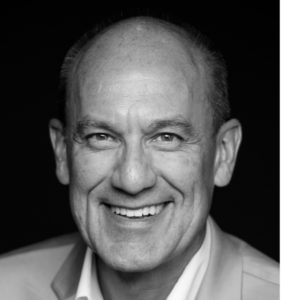 Skip Schweiss
President
Financial Planning Association
Skip Schweiss is 2021 president of the Financial Planning Association, a trade association for about 19,000 members. He was most recently president of TD Ameritrade Trust Company (TDATC), which offers retirement plan solutions and services for independent registered investment advisors. Schweiss was also managing director of advisor advocacy and industry affairs for TD Ameritrade Institutional. In that role he advocated with policy makers in Washington and in the states for fiduciary investment advisers and their clients. In both 2014 and 2016, he was named by Investment Adviser magazine as one of its top 25 most influential people in the industry. In 2015, he was named Fiduciary of the Year by the Committee for the Fiduciary Standard, and in 2016, he was named Insider's Forum Leadership Award winner. In 2018 and in 2019 he was named by readers of Investment Advisor magazine as one of the industry's 25 most influential people.
Schweiss holds a B.S. in business administration from the University of South Dakota and a M.S. in finance from the University of Colorado. He has completed the Securities Industry Institute sponsored by the Securities Industry and Financial Markets Association (SIFMA) at the Wharton School of Business. He is a 2020 president of the Financial Planning Association. He recently completed a three-year stint as president of NAPFA's Consumer Education Foundation. He is a CFP® professional and an Accredited Investment Fiduciary (AIF®).