Aug 24, 2021
FPA Webinar: M&A Outlook, Valuation Trends & Succession Options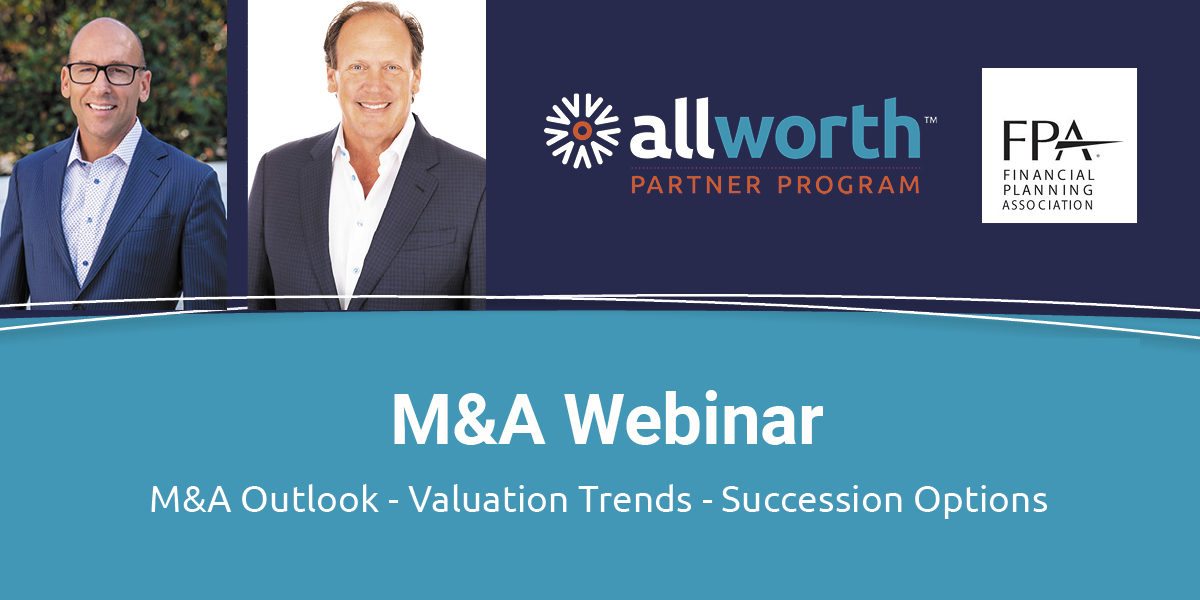 In this presentation participants will learn about what is fueling the M&A market for financial advisors and why our industry is so attractive for outside investors.
Participants will also learn:
What factors contribute to a firm's valuation and how to manage their business for a favorable valuation.
What KPIs to focus on when considering monetizing their practice
How valuations are completed using different methodologies
The different types of buyers' models and how to more accurately assess which succession path may be an option for them moving forward
---
About The Speakers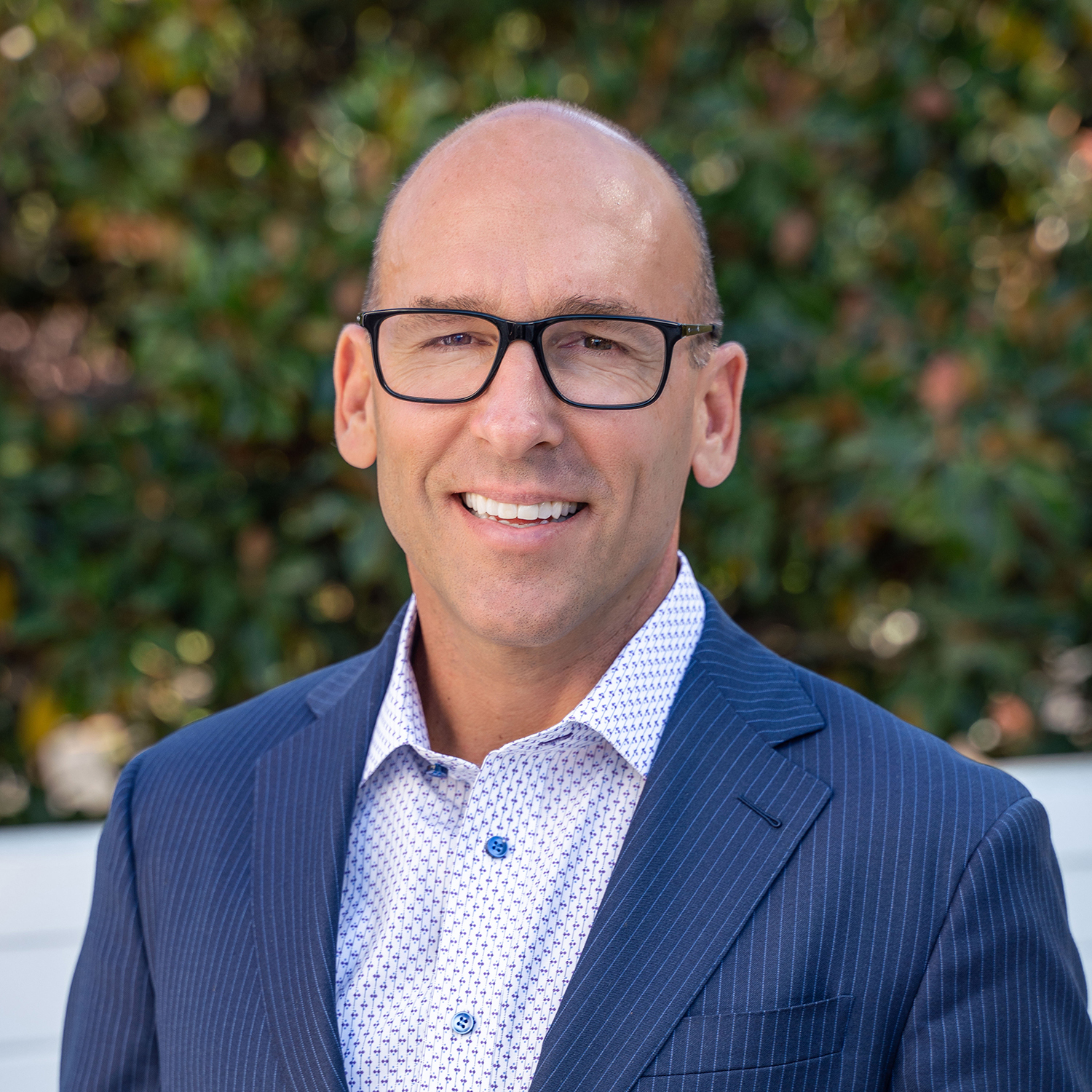 Scott Hanson
Co-Founder and Senior Partner, CFP®
Allworth Financial
Scott Hanson is the Co-CEO and Co-founder of Allworth Financial, which was ranked in 2021 as the 4th fastest growing RIA in America by Financial Advisor magazine.1 A nationally recognized financial expert, Scott's been named to Barron's list of the Top 100 Independent Wealth Advisorssix times, has been listed as one of the 25 most influential people in the financial services industry nationwide, and was just named one of InvestmentNews' 10 "Icons and Innovators" for 2021.
Under Scott's direction, Allworth Financial has grown to over $12 billion in assets under administration.For over 20 years, Scott has co-hosted Money Matters, a call-in, financial topic radio program and podcast, making it one of the longest-running programs of its kind in America.
A regular contributor to InvestmentNews, Scott is the author of three books, including "Personal Decision Points: 7 Steps to Your Ideal Retirement Transition" (2016), "Money Matters: Essential Tips & Tools for Building Financial Peace of Mind" (2006), and "Investment Advisor Marketing: A Pathway to Growing Your Firm and Building Your Brand" (2013).
Scott Hanson resides in El Dorado Hills, California, with his wife Valerie and their four children.
---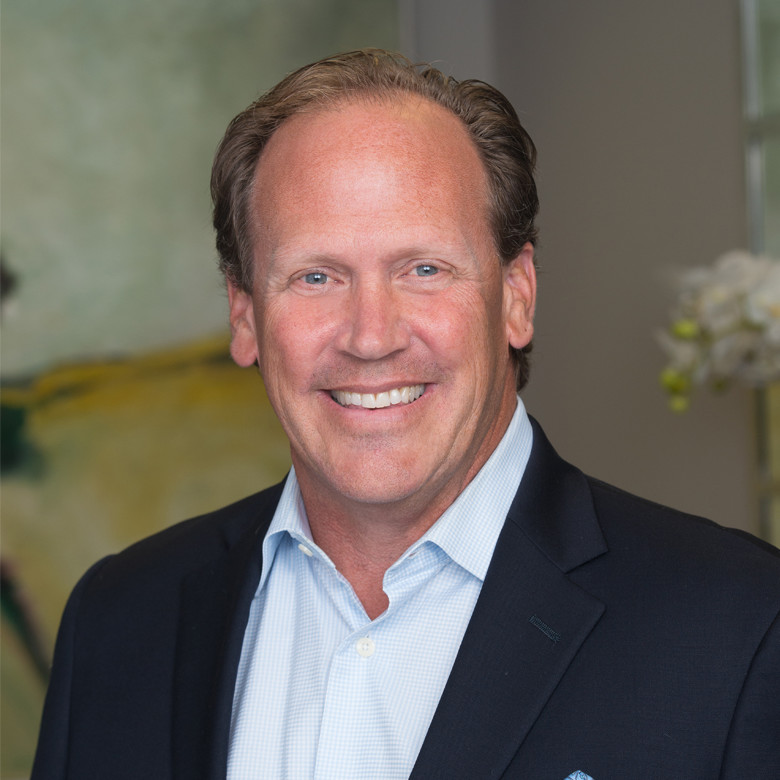 Mark Shone
Partner Advisor, CFP®
Allworth Financial
Mark founded Shone Wealth Management in Walnut Creek, CA in 2005. The firm specialized in comprehensive fiduciary retirement planning and client-focused investment management advice. The team grew to manage over $340 million in assets under management and served approximately 300 client households when Mark decided to partner with Allworth Financial in April of 2021. 
Mark has over 30 years of financial sector experience. Mark has a degree in Finance from California State University, Sacramento, and has completed the certificate in taxation from UCLA and financial education courses at the Wharton School. A sought-after speaker at financial education conferences, in his free time, Mark enjoys golf and plays the drums in a Bay Area band. As for his advisory philosophy, he said: "Helping people reach their financial goals is something I take very seriously, and I make it my mission to provide clients with the same level of advice and care that I would give to a member of my own family."