Oct 19, 2021
Scott Hanson to Speak at 2021's Tiburon CEO Summit XLI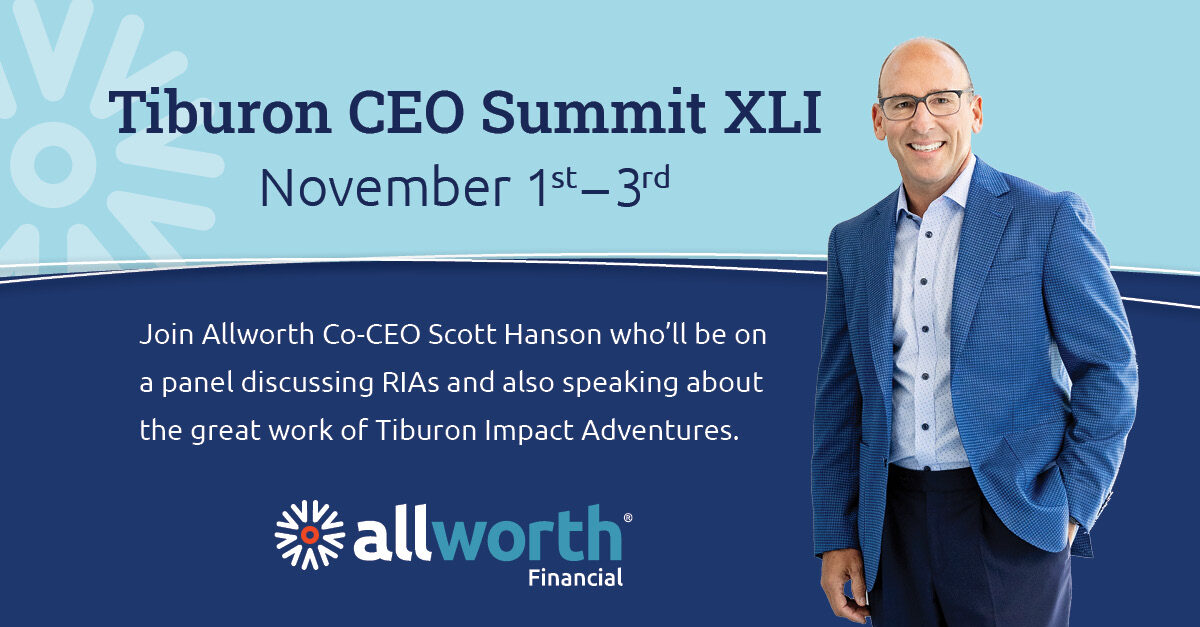 Allworth Financial is proud to announce that Co-CEO Scott Hanson will be speaking twice at the semi-annual Tiburon CEO Summit XLI, which will be held November 1-3, 2021, at the Four Seasons Resort & Club Dallas at Las Colinas in Dallas, Texas.
Hanson will be speaking on Tuesday, November 2nd, at 1:00 PM, and will discuss the incredible charitable work that Tiburon Impact Adventures does, and the effect that organization has on the lives of people in need.
Additionally, on the morning of November 3rd, Hanson will be taking part in a CEO roundtable discussion titled: Wealth Management: Nationwide Fee-Based Financial Advisors (RIAs).
Hope to see you in Dallas.