Nov 12, 2021
Dec 8th, 2021: State of the Industry Webinar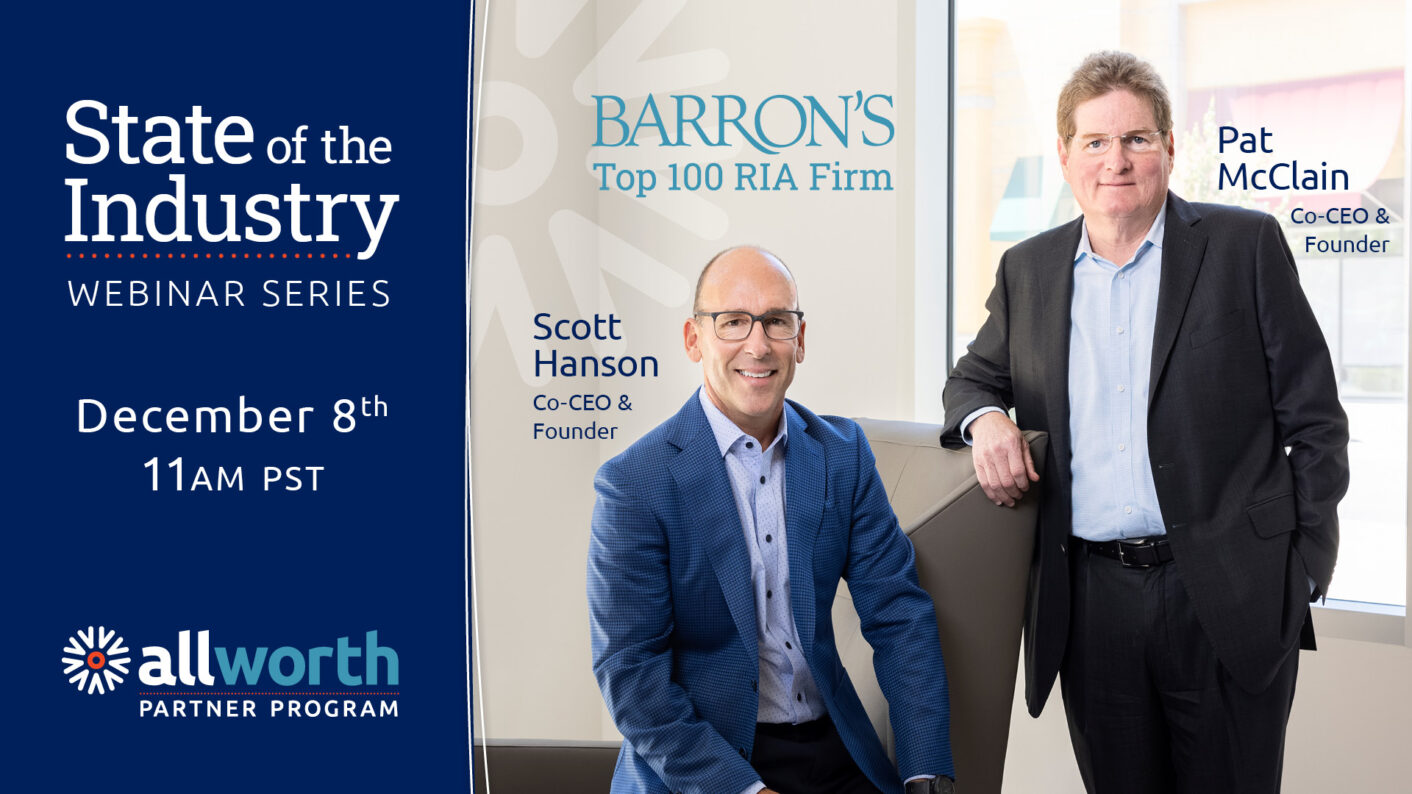 Welcome to Allworth's State of the Industry Webinars: An original series of live webinars hosted by Allworth Financial's award-winning founders, Scott Hanson and Pat McClain.
Engaging, informative, and specific, our free State of the Industry Webinar series will delve into the key topics facing advisory firm principals in 2022, and beyond.
Topics include:
The four key stages to growing a successful advisory practice
How you can benefit from industry consolidation
The essential drivers of high advisory firm valuations
The important differences between industry aggregators and integrators
Next live webinar broadcast:
Date: December 8th, 2021
Time: 11:00 AM Pacific
Full Upcoming State of the Industry Webinar schedule:
Dec 8, 2021: M&A Recap: Navigating Financial Advisory Sector Consolidation
Feb 16, 2022: M&A for Firms w/ $100M – $400M AUM
March 15, 2022: M&A for Firms w/ $400M – $1B AUM
April 19, 2022: M&A for Firms w/ $1B+ AUM
*All webinars begin at 11:00 AM Pacific – registration for 2022 events will be available shortly.
Allworth's live "State of the Industry" webinar series: Created for advisory firm principals, by advisory firm principals.