May 11, 2021
M&A Webinar – Available On-Demand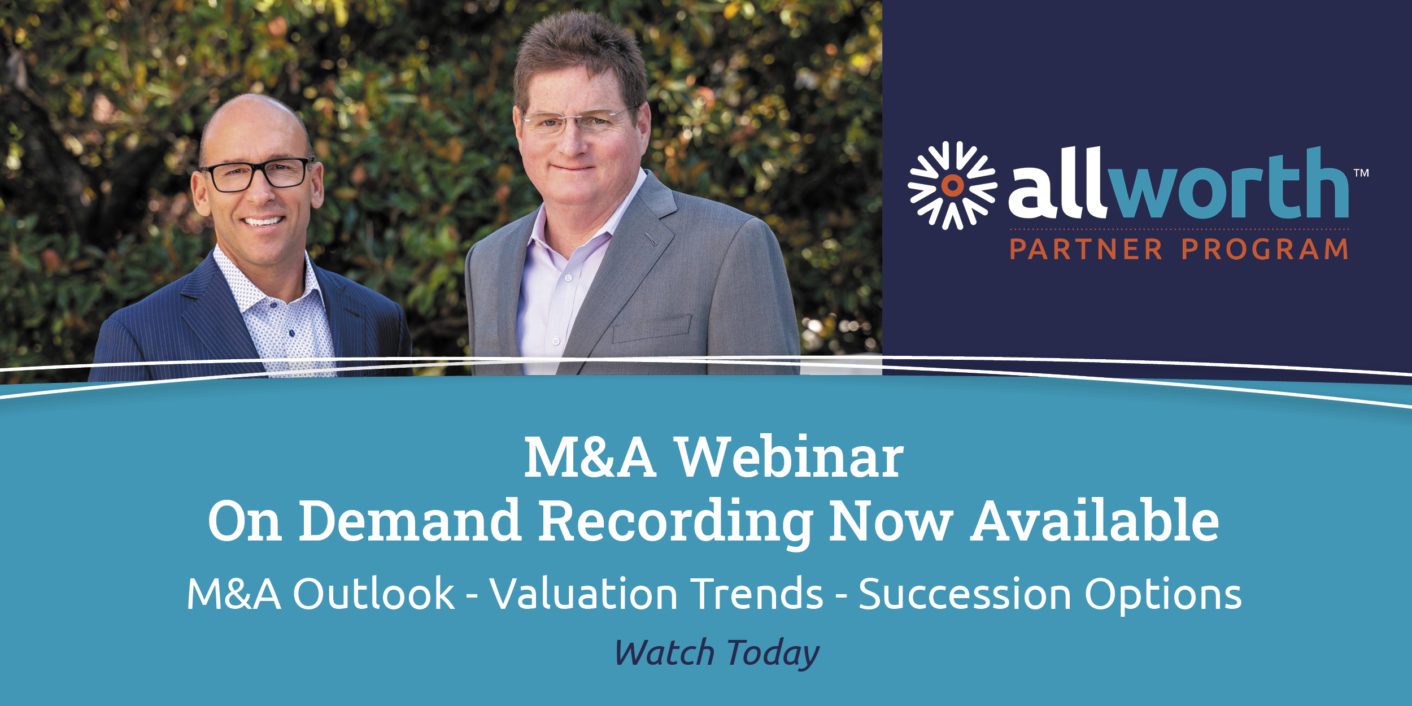 The financial advisory sector is going through change that is unlike any other in its history, with M&A activity of RIAs at record levels.
At Allworth, we've not only had a front row seat to this evolution, with over $11 billion in AUM, and ranked as the 4th fastest growing RIA[1] in the country, we're a key driver of the change. Backed by data and experience, we have a strong point of view about what a successful RIA will look like in the coming months and years.
Webinar Discussion Topics:
-Emerging trends around advisory firm M&A activity and what it means for our industry
-How firms are being valued today and what attributes matter most
-The most common internal and external succession paths that we're seeing
Click here to watch the replay
Peer-to-Peer Q&A Session:
At this event, you'll hear from Allworth founding partners, Scott Hanson and Pat McClain, who, in recognition of their contributions to the transformation of the financial advice profession, were just named to "InvestmentNews' Icons and Innovators" [2] list for 2021.
The interactive presentation will be followed with a Q&A session with both founders as well as Executive Vice President, Jeff Baumert, who joined Allworth as part of our RAA acquisition in early 2020.
This webinar is exclusively for principals and senior executives of RIAs and by invitation only.
Questions?
Email at mailto:partnerships@allworthpartners.com
About Allworth Financial:
With its direct and educational approach to advising, Allworth Financial is a full-service independent investment financial advisory firm that specializes in retirement planning, investment advising, tax planning & preparation, estate planning, and 401(k) management. With nearly $11 billion in AUM, Allworth delivers long and short-term investment planning solutions and guidance to help clients achieve their goals and plan strategically for retirement.