Oct 14, 2021
Scott Hanson to Speak at DeVoe's M&A+ Succession Summit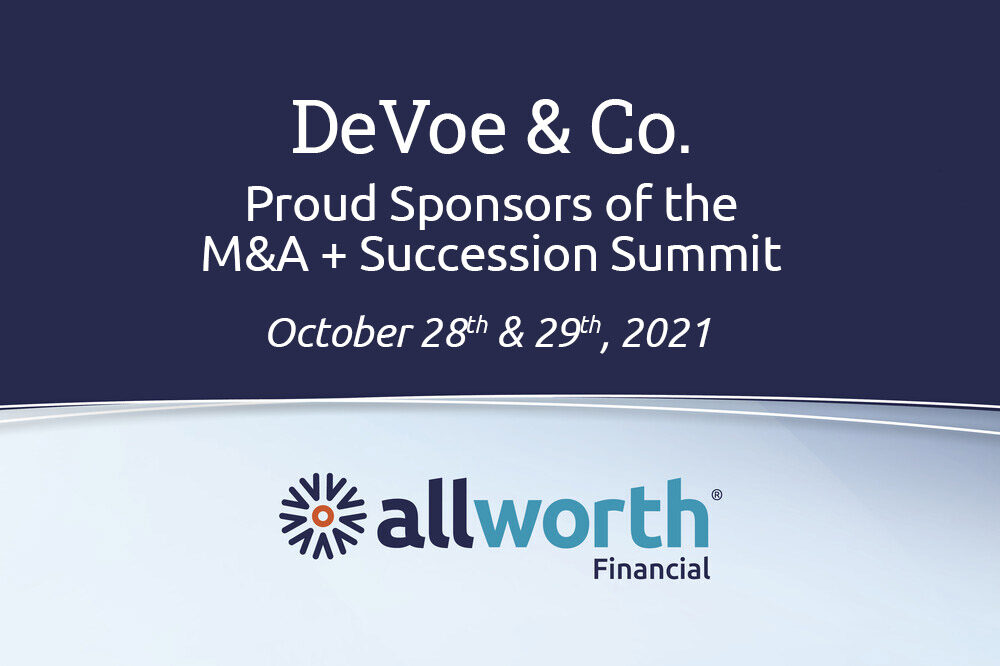 Allworth Financial is proud to announce that Co-CEO Scott Hanson will be speaking at this year's DeVoe M&A+ Succession Summit October 28-29 at the Four Seasons Hotel in San Francisco.
On Friday, October 29th, at 9:55 AM, Scott Hanson will be taking part in a panel discussion titled: "Lessons from Seasoned Acquirers: Assessing Fit and Making Your Best Deal."
Joining Scott on the panel will be:
Chris Boehm: Co-Founder and Managing Partner, Cresset Advisors
Tom Haught: President and CEO, Sequoia Financial Group
Francine Miltenberger (moderator): Managing Director, DeVoe & Company
Are you attending 2021's DeVoe M&A+ Succession Summit? There's still space available. Here's the full schedule for the two-day event.
Hope to see you in San Francisco Thursday and Friday, October 28th and 29th.