Oct 25, 2021
Allworth Ranked Top 25 on Barron's List of Top 100 RIAs in America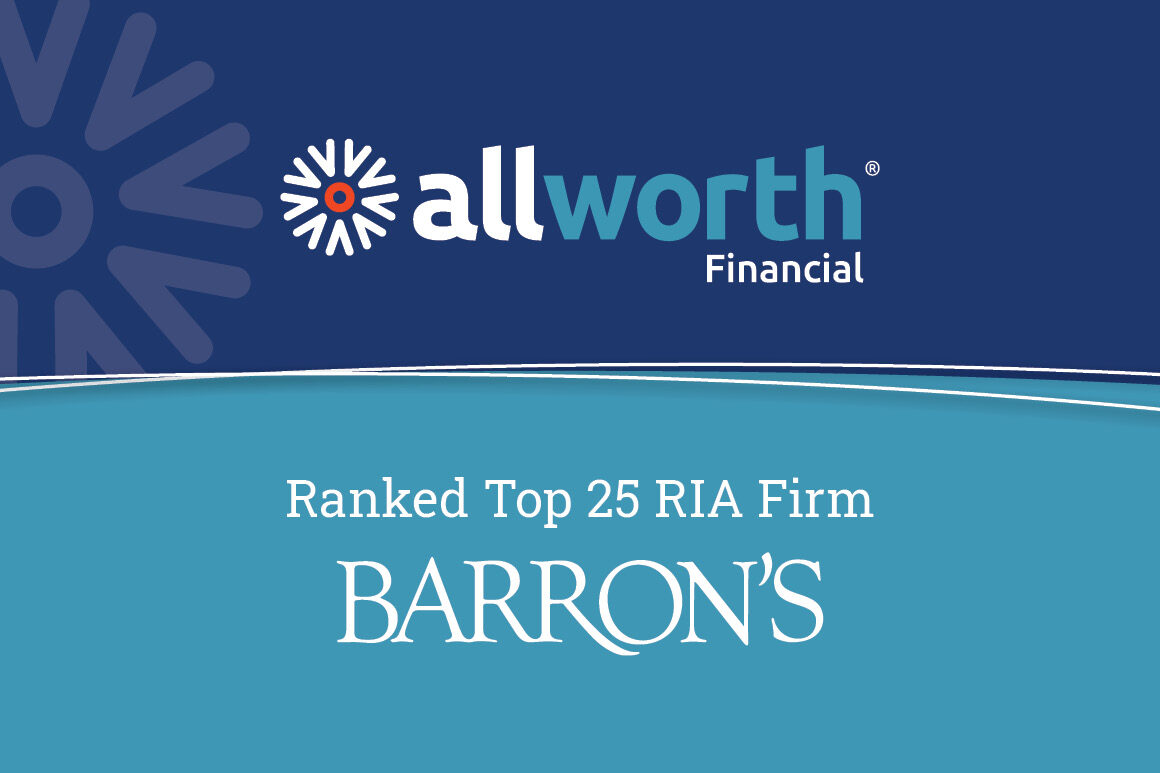 Folsom, Calif., October 20, 2021 – Allworth Financial is proud to announce that we have once again been named to Barron's list of the Top 100 RIAs in America for 2021. Out of 100 firms that made the ranking, Allworth finished four spots higher than the prior year, at #23 nationally.
Allworth has seen significant growth in the last several years both organically and through M&A activity, completing 16 partnerships in the last four years.
The full Barron's listing can be viewed here.
Said Allworth Co-CEO, Pat McClain, "This a testament to the dedication of our team members, and while we are all immensely proud of this ranking, we all also feel that our best days are ahead."
About the Rankings:
The Barron's Top RIA ranking was launched five years ago in recognition of the growth and consolidation occurring in the RIA industry. While the Barron's formula is proprietary, it uses rankings that are based on data provided by individual advisors and their firms. Advisor data is confirmed via regulatory databases, cross-checks with securities firms and conversations with individual advisors. The formula uses the following major ranking components: assets managed, revenue produced, quality of practice, technology spending, staff diversity and succession planning.