Apr 14, 2020
8-Minute Update Video: Thank Goodness We Diversified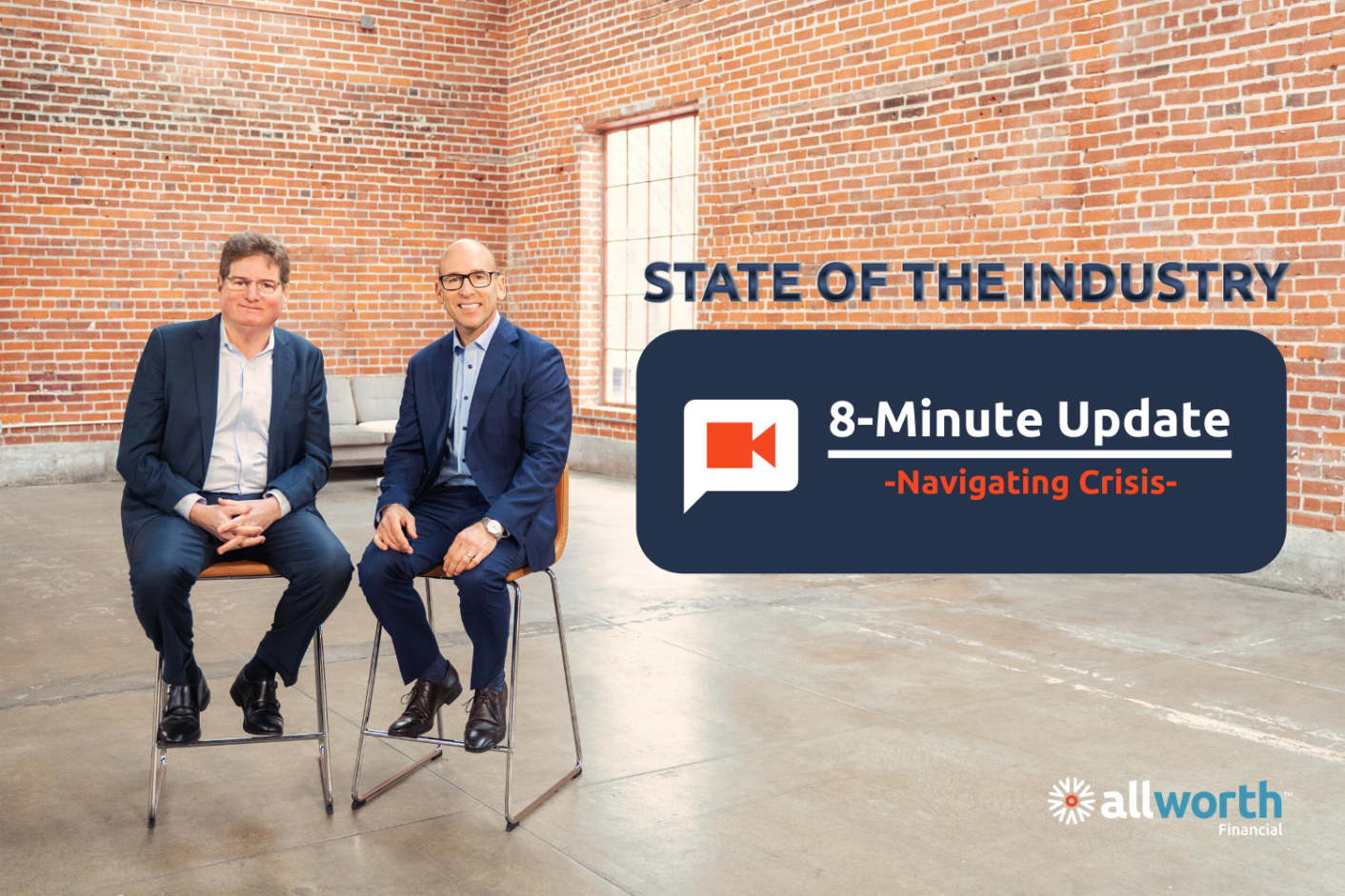 Navigating Crisis – How Taking Chips Off The Table Helped Us Mitigate Risk and Lower Stress
On this special episode of State of the Industry, we provide an 8-Minute Video Update on the most pressing issues facing the financial advisory space today.
Today's topics include:
How diversifying the company's ownership helped us as business owners
How our capital partners have enabled us to better navigate this uncertain time
Our growth path since partnering with a private equity firm
What partnering with a larger firm could mean for your business and clients
Why it's never too early to consider your options for succession
Our hosts:
We hope you enjoy. You may subscribe to our podcast by clicking here on iTunes Podcasts.
To learn more about this topic, check out our latest article for InvestmentNews.